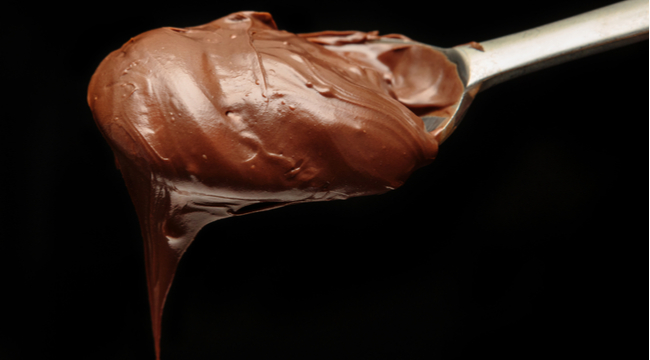 The world of Twitter was set afire recently. If it weren't already set ablaze by 280 characters that promised to change everything (and ended up changing absolutely nothing), it was an Italian hazelnut and chocolate spread that took over a corner of Twitter with rage — faux, snarky, and real. Nutella changed its recipe and people lost their shit. #Nutellagate was reborn.
Earlier this year, the Germans exposed what is actually in a jar of Nutella. Spoiler alert, a lot of sugar and palm oil — and that palm oil is causing a huge problem via deforestation. So Fererro, Nutella's parent company, changed the recipe. No, not to address the continued deforestation that's wrecking havoc to necessitate its recipe. No, it changed it to make more profits internally since cacao stores have lessened worldwide.
To counter the ever-increasing price of chocolate, they upped the milk powder content from 7.5 percent to 8.7 percent and the sugar content from 55.9 percent to 56.3 percent. Which, is pretty minuscule in the grand scheme of things. The change does however lightly lessen the dark color of the creamy spread to a lighter hue of brown. All of this combined made lovers of the sweet spread very unhappy. And people did what people do in 2017. They took to Twitter to complain, cry, and protest … about the 1.6 percent cacao decrease, just so we're absolutely clear on what's happening here.
Some people did embrace the change and even suggested Nutella takes it one step further…
Others offered a simple solution, use Nicciolata or other small-label brands instead. For one, most of these contain no palm oil. So, two birds and all that.
And we'll leave you with this final thought which sums up the whole situation nicely.
(Via NY Daily News)