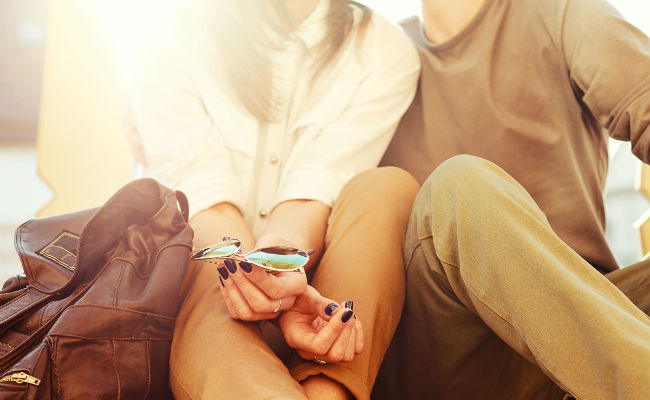 In each installment of the Uproxx Travel Guide, we ask some of our favorite professional travelers to answer one travel question — then share their best advice with you. From informational, to inspirational, to entertaining, our aim is to incite your wanderlust and provide bite-size takeaways you can put to use on your own adventures. 
---
This Week's Question: What's the scariest or worst thing to ever happen to you while traveling? How do you suggest others avoid finding themselves in a similar situation?

---
The Answers
Courtney Scott
Courtney Scott is a Brooklyn-based travel blogger, filmmaker and TV host. You can follow her adventures on Instagram at @court_scott and on YouTube.
A: A few years ago in Rome, I hailed a taxi and threw in my luggage. Before I had a chance to get in the car, the driver stepped on the gas and hightailed it down the street. At first I thought it was a misunderstanding and that he would stop once he realized I wasn't in the car. He didn't. He got away with mostly material items and a massive hard drive with about four years of footage and travel photos. To avoid this scenario ( I realized after the fact) you should not hail a taxi from the street in Rome. It's not the Italian way. Always call ahead. Hailing a taxi in the middle of the street pegged me immediately as a vulnerable tourist.
Backing up footage is also essential. You can never replace those memories.
Krista Simmons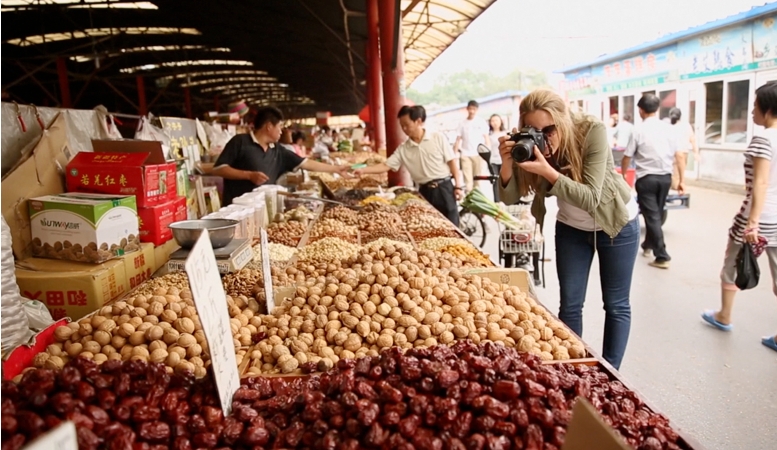 Krista Simmons is a culinary adventurer and Global Correspondent for Travel + Leisure Magazine. You can follow her on Instagram at @kristasimmons and on Snapchat, username: Krista_Simmons.
A: I actually got a gnarly staph infection the last time I was in Thailand, heading en route to Cambodia via a janky local bus. I literally was looking down watching my leg swell by the minute. Thankfully I met an amazing Aussie traveler who spoke decent Thai that was willing to help me find the nearest hospital, which just happened to be on some random nearby island. It was so scary, but when we arrived it turned out to be a pristine satellite location of Bankgok Hospital, and they took fantastic care of me. If I'd waited and pushed off treatment, though, I could have died.
How did I get the staph in the first place, you ask? That nasty water in Koh Pagnan at a full moon party. All I have to say: Do not walk on that beach barefoot.

Don Wildman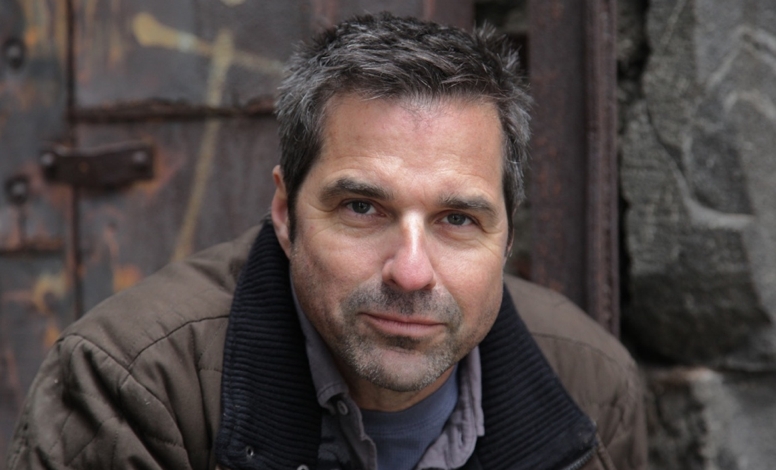 Don Wildman hosts Travel Channel's long-running Mysteries at the Museum. For decades, he's traveled the world on television, but he feels like he's still barely scratched the surface of all the places he longs to see.
A: A man rolling his live grenade around on a Formica kitchen table while I was heating my Campbell's soup on his stove. He wanted to scare the backpacker he and his girlfriend had picked up hitchhiking. Delightful. I learned that night to avoid idiotic jerks who were clearly displaying such traits. I also stopped being a hitchhiker.
I once had a weird night in Yosemite when a guy was in the woods stabbing people. Talk about killing your nature buzz.
And don't leave your chicken bones in the trashcan when camping near grizzlies. I have a story about that but it takes too long.
Bottom line, you need to be on your game when traveling. And if you don't feel comfortable going solo, there's no shame in joining a group. Also, ask yourself what matters most for you when traveling and then weigh the potential pros and cons.

Kate McCulley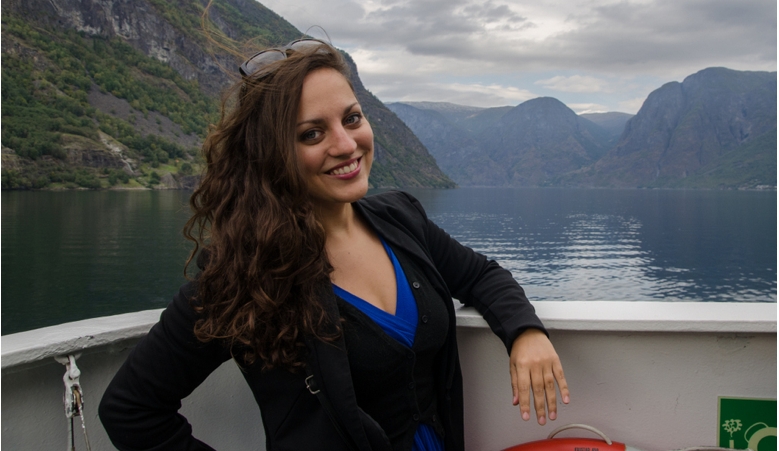 Kate McCulley quit her job to travel the world in 2011. Five years and 63 countries later, she's still going strong. She's survived a shipwreck, feasted on zebra, and danced all night with Vikings. Her site, AdventurousKate.com, is a resource showing women how to travel the world on their own terms.
A: I survived a shipwreck in Indonesia back in 2011. We hit a reef and began sinking, so we had to jump off the boat and swim to shore at 2 a.m. As harrowing an experience as it was, I lucked out because I was sleeping next to a drybag, which contained my phone, camera, and debit card. (I left my passport on board, but thankfully it was recovered later.) I now recommend that all travelers take a drybag with them — it protects your belongings if you end up somewhere very wet!

Steve Bramucci
Steve Bramucci is the travel, food, and adventure editor for Uproxx Life. He lives like a pirate… but with wifi. You can follow Steve on Twitter at @stevebram. 
A: I broke my knee cliff diving in Australia and had to drive two hours to the nearest hospital. I lost a ton of blood (and, eventually, half of my knee). I was in the hospital for a month (GET TRAVELER'S INSURANCE). The lesson: Know your surroundings, be aware, slow down, and think. These are the same lessons for anything bad that's happened to me on the road — from getting smashed by waves to getting mugged in the street. Every dangerous encounter I've had on the road has been at least 50 percent my fault. I've never had something that's just truly bad luck, like getting robbed in broad daylight.
But there's a second level worth discussing here: Embrace the misadventure. Don't act like plans going awry is the end of the world. I rowed a ratty, worn-out traditional Vietnamese x'ampan down the Mekong Delta — only to discover that the Mekong is tidal. I spent my first day on the river getting swept upstream toward Cambodia before the tide finally shifted. Since I couldn't fight the tide, I started "hitchhiking" by throwing my bowline to big transport boats and riding with them until we came to a village I wanted to see.
Who hitchhikes in a boat? Who cares. I did it because my adventure was going awry and it seems like a fun fix. I met people, learned a little Vietnamese, ate a lot of dried fish, laughed at my own predicament constantly, and slowly made my way down the Mekong Delta.
Point being: Rolling with the bad/odd/weird/catastrophic-seeming stuff is an essential skill for an adventurer.

Kiersten Rich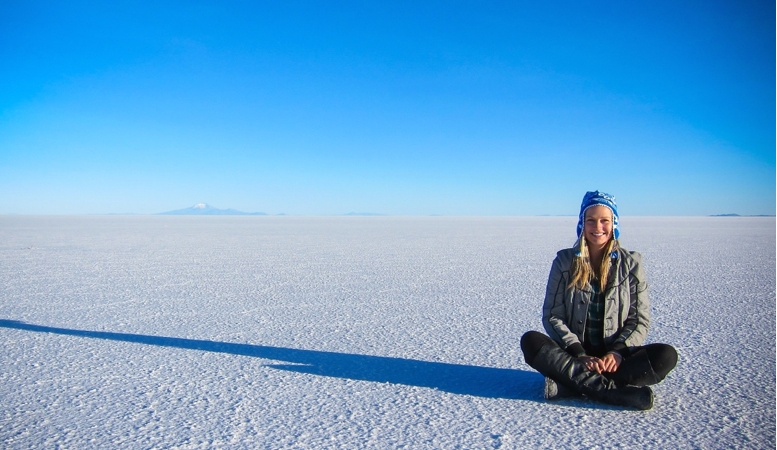 Kiersten Rich is the author of award-winning solo female travel & lifestyle blog, The Blonde Abroad, which features travel tips, fashion, festivals and photography from around the world. You can follow her on Instagram at @theblondeabroad and on Facebook.
A: To be honest, I've never had a serious issue while traveling. The worst situations I've ever had happen were entirely due to negligence of my own health. Getting really sick can be scary when you're traveling abroad and especially if you don't speak the native language.
Once, in Vietnam, I was traveling solo and began to feel the onset of a migraine. I've gotten them regularly since I was a kid, so I always carry pain medication with me and know exactly how to handle the situation normally. But this time I didn't have any medications with me. So, when my migraine began to really set in, the pain was so strong I couldn't open my eyes or stand up. The owner of my little hotel (that spoke no English) had no idea what was happening to me but sat next to me holding my hand and gave me some local tonic to smell to help with the nausea. I had to catch an overnight train back to Hanoi and was so terrified of being stuck in transportation feeling like I did, but went to the train station anyways. Luck would have it, there was a young couple from Australia in the station and, when I asked the girl if she had any medicine, she emptied her purse and pulled out a single pain-relief pill covered in god knows what. Obviously, I survived, but the situation was remedied by the kindness of strangers.

Trevor Morrow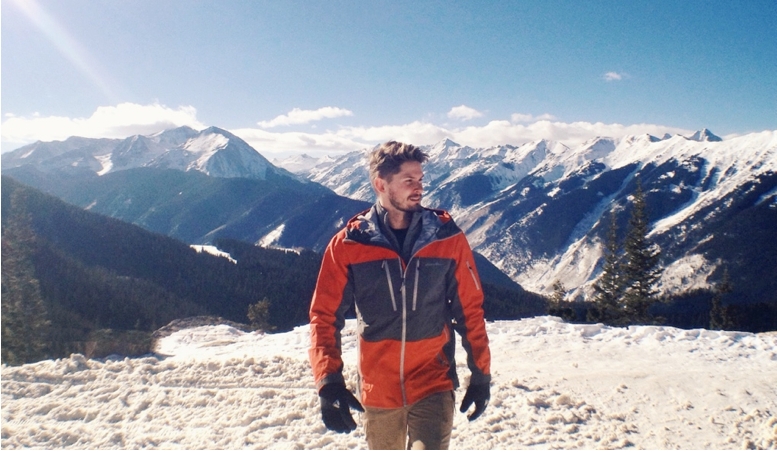 Trevor Morrow is a travel writer whose worked has appeared on Outside Online, Details, Men's Journal, Inside Hook and more (he's also the author of this article). You can follow him on his lifestyle travel blog, Trevor Morrow Travel, on Instagram at @trevormorrow and on Snapchat, username: thetrevormorrow.
A: When I was 18, I traveled solo to Tanzania to volunteer in a rural school. One weekend, when school wasn't in session, a few other volunteers and I took a trip to a town on the coast for a little rest and relaxation. Before leaving, two of the volunteers and I decided to take a walk down the beach. The beach was very flat and wide and there was almost no one around. We passed two local fishermen who were dealing with a net and kept walking until they were far in the distance. As we turned around to head back, a lone man who was sitting on a dune started to approach us quickly from several hundred yards away. He wore a pair of tattered pants and held his shirt in his hands, which was concealing something underneath.
Now a few feet beside us, the deranged man revealed the machete he was hiding under his shirt and gestured it toward us — we were being robbed at machete-point.
Extremely scared, we backed up and sped up our pace, moving back in the direction of the two fisherman we passed earlier on the beach. Luckily, one of the two people I was with was a well-traveled Swedish woman in her 30s. Immediately, she told us to just walk very fast and not to run as it might provoke him and cause him to react — this was truly enlightened advice. Think of it like backing away slowly from a bear vs. turning around and running.
We resisted just long enough, while walking fast enough, until we were in eyeshot of the two fishermen we passed earlier. The deranged man, now seeing the potential witnesses to his crime, backed away and left us.
The main lesson to be learned from this story is to always be hyper-aware of your surroundings. Not in a paranoid way, simply in a smart, present-in-the-moment kind of way. This is true no matter where you go, but especially true in places where no one else is around, in economically depressed areas where crimes of opportunity may be more common, and in situations where you stick out like a sore thumb and may attract unwanted attention. This man was watching us come down the beach in his direction for some time and we didn't even notice him — and if we did, we didn't think twice about his presence.
The next lesson is, to try not to blatantly carry your belongings with you. All three of us were wearing small backpacks. This advertised that we had items of worth on us — be it the backpacks themselves and whatever we had inside them. In my case, that was all of my money, my passport, and my cameras. Huge. Rookie. Move.
The third lesson is, we probably should have just given him what we wanted, our backpacks. Instead, we played with fire and called his bluff for just long enough to make it back to the eyeline of the fishermen. Things could have turned out way worse.
All that being said, most people on this planet are kind and mean you no harm. Just be smart and be present in the moment.
Have your own misadventures to tell? Share them in the comments! Have a traveler you'd like to recommend we talk to for this series? Email us (tips@uproxx.com)!