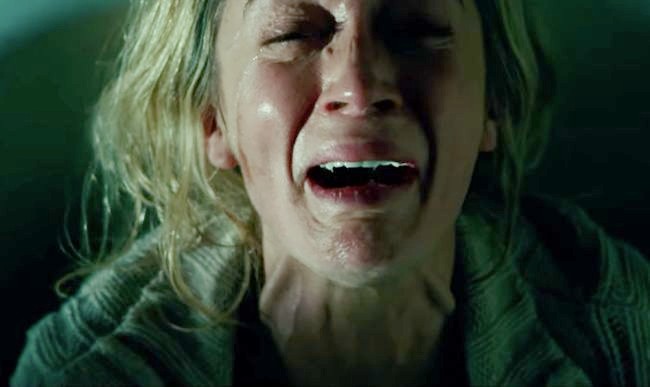 A Quiet Place, which has earned a loud $135 million at the box office on a tiny budget, is the second highest-grossing movie of 2018 (at least until this weekend), and the only film in the top-six that's based on an original idea and/or not a sequel. There are still stories left to tell in that non-Cloverfield universe, though (like: why would the family keep unsteady frames on the wall when noise kills? Also, why doesn't everyone live near waterfalls?), which is why Paramount Pictures is already working on A Quiet Place 2 (A Quieter Place?).
Paramount is moving ahead with a sequel to A Quiet Place, the hit horror film that has earned more than $213 million at the worldwide box office to date, including $134.8 million in North America. "If you told me five years ago that an almost silent film starring the very funny guy Jim from The Office would have been a hit at Paramount, I would have said, Well, I should go work at Paramount," [studio chairman-CEO Jim] Gianopulos told the crowd [at CinemaCon]. (Via)
Co-screenwriters Bryan Woods and Scott Beck face a heavy task — would the sequel begin where the original left off, with Emily Blunt and her daughter preparing to fight the aliens, or would the family (minus Krasinski, who sacrificed himself to save his kids, which is another issue) have already moved on? Either way, hopefully Blunt has learned her lesson about removing nails.
(Via The Hollywood Reporter)