Even though Alison Brie and Danny Pudi are set to reunite in the upcoming Community movie, it's still nice that they get some time to hang out without the rest of the crew. They were always the best duo after all. This time, the two star alongside each other in Somebody That I Used To Know, the upcoming rom-com from Brie's husband Dave Franco, who, as it turns out, is really good at making movies.
Somebody I Used To Know stars Brie as a young woman named Ally, who returns to her hometown after career missteps and runs into an ex, played by Insecure's Jay Ellis. Things get even more complicated when Ally learns he is getting married, and she begins an interesting relationship with his betrothed while learning about herself in the process. The two even go streaking on a golf course together, which is a sign of true friendship.
The movie also features Kiersey Clemons, Haley Joel Osment, Julie Hagerty, and Amy Sedaris. Brie and Franco co-wrote the script together, while Pudi stars as his normal "best friend with morals" type that we all know and love. Just look at that mustache!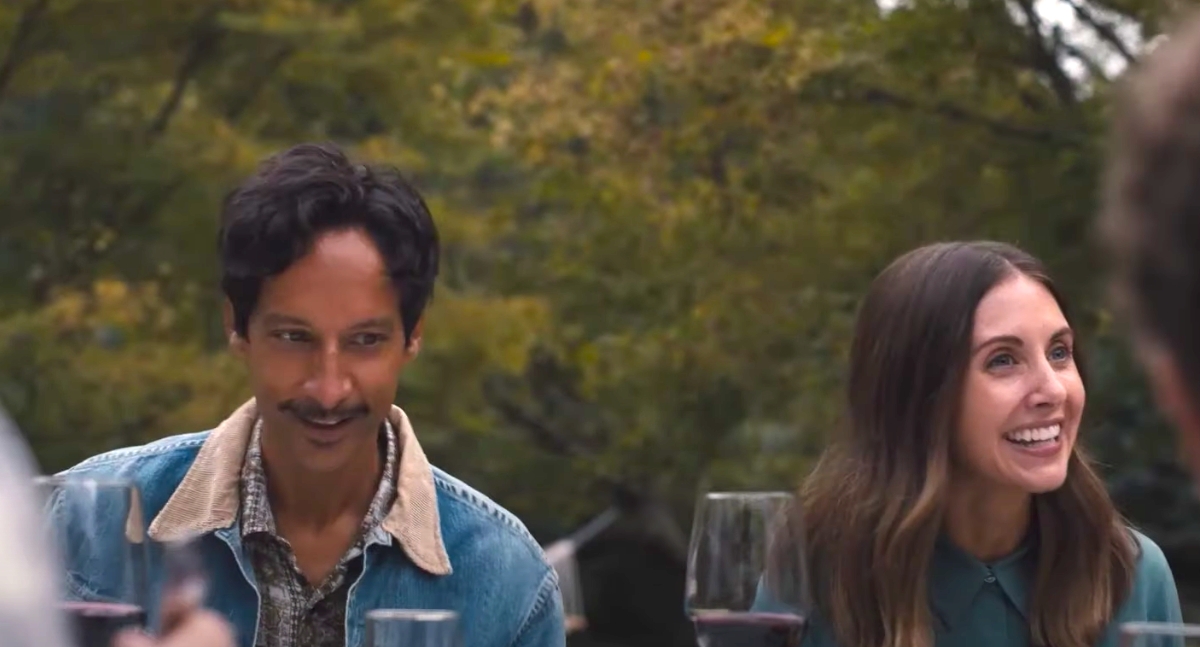 Somebody I Used To Know premieres on February 10th on Amazon Prime. Check out the trailer above.