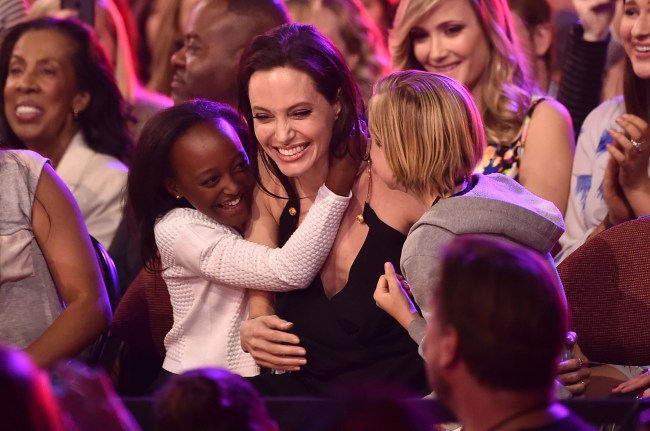 Back in February rumors swirled that Marvel wanted Angelina Jolie to direct Captain Marvel, and they wanted her bad. We're talking a level of desire sung to the tune of $20 million, give or take an extra stack of cash. Now that Michelle MacLaren is out of the director's chair for Wonder Woman at Warner Bros., Jolie's name has been thrown into the ring for that film as well.
According to Collider:
A couple months ago, it was reported that Angelina Jolie was circling Captain Marvel, and we now have confirmation that she's definitely under consideration for the job. We're also hearing that there's the possibility she could direct Wonder Woman now that MacLaren has left the project. Only one studio can get Jolie since Wonder Woman is due in 2017 and Captain Marvel is coming in 2018.
Both projects require a significant time commitment from their directors, especially since each presents a new tentpole in both the DC and Marvel cinematic universes. Both studios have publicly expressed their desire to hire a female director, and Jolie's growing directorial resume means she's qualified for either gig.
What do you think? Sure, Unbroken wasn't all that great, but Marvel has already ironed out a solid reputation for hiring fresh, untested directors for its big projects. Plus I'm willing to bet Jolie's take on Diana Prince wouldn't involve a talking tiger.
(Via Collider)