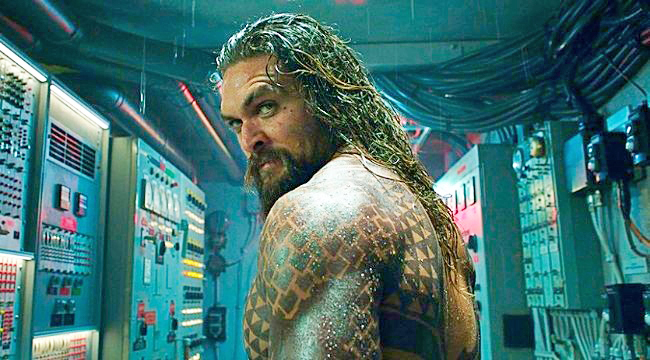 Aquaman scored $51.5 million this weekend on top of its massive $67 million opening weekend and its huge grosses during the holiday week to bring its 10-day total to a whopping $188 million. By the end of today, it's expected to cross $750 million worldwide, surging ahead of Justice League and Suicide Squad. It may not ultimately overtake the $400 million domestic gross of Wonder Woman, but it should surpass its $821 million global take. Aquaman is a huge hit, breathing new life — along with Wonder Woman — into the future of the DC Brand.
Interestingly, both of DC's biggest, buzziest hits have women to thank. As Deadline notes, the demographic that loves Aquaman the most is women over the age of 25, and women are coming out to see the movie even more than men (52 to 48 percent). Anyone with a pair of eyes probably understands that Jason Momoa's appeal has been a huge driver for Aquaman, but the audience numbers back that up. A $1 billion worldwide take is absolutely not out of the question.
Meanwhile, as expected, Mary Poppins Returns improved upon its first weekend by 20 percent, earning $28.3 million on top of heavy box-office traffic during the week. It has now earned $98 million, as it remains the top choice among families. Like Aquaman, there's little in its way through the first half of January. Similar to last year's musical The Greatest Showman, Mary Poppins Returns looks to have long, sleeper legs, but unlike The Greatest Showman, Poppins cost $130 to produce, so expectations are obviously higher, especially as a sequel to one of the most beloved films of all time. It's doing well, of course, but it's not putting up the eye-popping numbers Disney may have hoped for. It should, however, do very well overseas, as it continues to roll out.

The battle for third place this weekend is a barn burner between the Transformers spin-off Bumblebee, which is slightly underperforming, and Spider-Man: Into the Spider-verse, which jumped 18 percent in its third weekend as superhero fans return to it after watching Aquaman. It looks like Bumblebee will maintain a slight edge with $20.5 million ($66 million overall) to Spider-verse's $19.3 million ($104.6 million overall). After 10 days, Bumblebee is trailing the lackluster Transformers: The Last Knight and may struggle to hit Last Knight's $130 million domestic gross. However, the Transformers movies make most of their bank overseas, especially in China, where the film has not yet opened.
Clint Eastwood's The Mule, meanwhile, is doing just fine, drawing in the older moviegoers over the holiday season. It's earned $60 million now, after jumping nearly 30 percent this weekend with $11.7 million. The film has earned as much as its $50 million production budget, and appears to be a nice bounce back for the director after The 15:17 to Paris tapped out at a weaker $36 million earlier this year.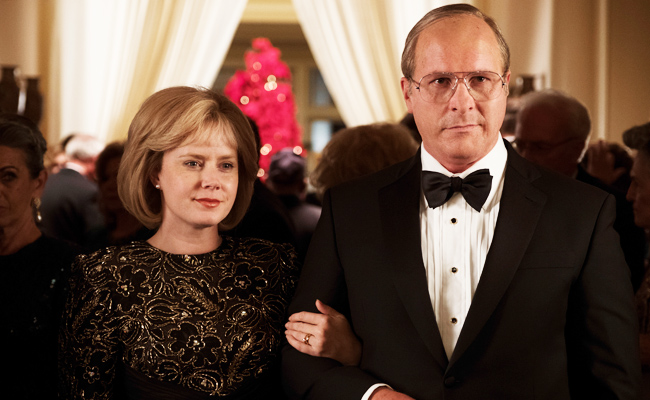 Adam McKay's Vice opened on Christmas Day, and it's doing alright, earning $7.7 million and $17.6 million since opening. It's already Annapurna's biggest hit ever, surpassing Sorry to Bother You. The film has been fairly polarizing for critics (64 percent on Rotten Tomatoes), but it's playing well on the coasts and a couple of Oscar noms for Christian Bale and Amy Adams could keep it around for several weeks, so don't count it out. The same cannot be said for Holmes & Watson, which has actually earned more than Vice since Christmas Day ($20 million) but is already badly faltering as bad word of mouth drags it down. It earned only $7.6 million this weekend, and the 9 percent on Rotten Tomatoes isn't helping, nor is the dreadful D+ Cinemascore from moviegoers. There's a reason why Netflix declined to buy it after it failed in test screenings. The only upside for the film is that it didn't screen for critics and it opened on Christmas Day, so it has taken a few days to amass all its negative reviews.

Just behind the Will Ferrell and John C. Reilly film, Jennifer Lopez's Second Act jumped 11 percent over its first weekend to earn $7.2 million and bring its total to $21.7 million. It has managed to find a nice little niche for itself among all the holiday offerings. With a production budget of only $16 million, this one looks like it will hit the $40 million mark and be a modest hit for STX Films.
In its sixth week, Ralph Breaks the Internet is still hanging in there, as families opt to fill those school vacation hours with additional trips to the multiplex. With $7 million this weekend, it has now earned $176 million, nearly closing the gap on the $189 million earned by its predecessor, Wreck-It-Ralph. Meanwhile, The Grinch ($265 million) finally bested How the Grinch Stole Christmas ($260 million) in what is likely its final weekend in the top ten after an eight-week run.
The awards contenders Mary Queen of Scots and The Favourite took spots 11 and 12, earning $2.9 million and $2.4 million respectively, bringing their overall totals to $9.2 million and $15 million. Finally, Steve Carell's box-office bomb Welcome to Marwen did not get a holiday bounce, falling to number 13 in its second weekend. It earned $2.3 million to bring its overall total to a dismal $7.8 million on a $50 million production budget.
As is custom, the first week of the year will feature a horror movie going into wide release. This year, in fact, there are two, Eli starring Kelly Reilly and Lili Taylor, and Escape Room with Deborah Ann Woll and Tyler Labine. Both are expected to open wide. Neither are likely to overtake Aquaman or Mary Poppins Returns, but I suspect Escape Room, at least, will still put up impressive numbers for a low-budget horror movie.
Source: Deadline, Box Office Mojo