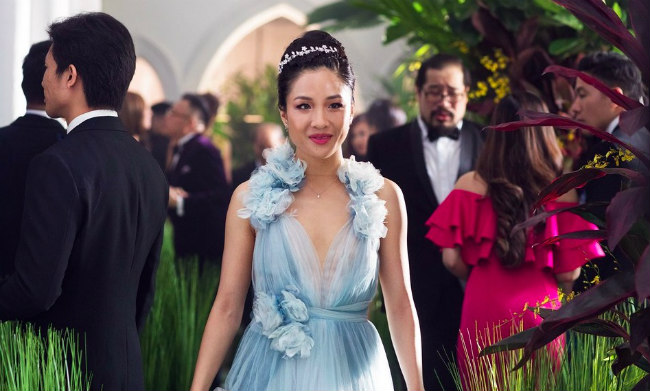 As reported here yesterday, Crazy Rich Asians was on track to handily win its third box office weekend. And so it has. According to Deadline, Warner Bros., its now even wealthier parent, is reporting a $28.3 million gross over the four day Labor Day weekend, with $22.1 million from the first three days alone. All this came during a traditionally slow movie weekend, when people are too busy basking in the last lazy weekend before the busy fall.
For whatever it's worth, there wasn't much competition. The two closest new films to competitors — the desktop thriller Searching, starring John Cho, and the Adolf Eichmann capture docudrama Operation Finale — ended the four days with about $7.5 million each.
Fellow holdovers couldn't nip its heels either. Super-duper-mega-shark movie The Meg, whose human star is Jason Statham, took silver with $13.4 .million.
Thanks to Crazy Rich Asians, this was the 11th highest grossing Labor Day movie weekend in history, with a total gross of $125 million amongst all titles in release. But as per Deadline's piece, it's still nowhere near the peak that was 2013, when four major hits — Lee Daniels' The Butler, One Direction: This is Us, We're the Millers and Instructions Not Included — pushed the combined cume to $161.9 million. Still, good for Crazy Rich Asians!