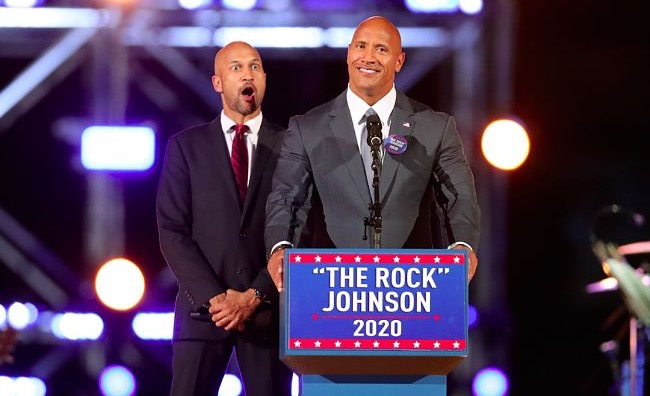 Dwayne Johnson can survive a physically impossible jump, but there's one thing even he can't do: find time in his busy schedule of saving the world to actually save the world. While promoting his new film Skyscraper, the Jumanji: Welcome to the Jungle star, who previously said it was a "real possibility" that he would run for president, shut down any possibility of The Rock 2020.
"Unfortunately I don't see it happening in 2020. It's a position that requires years of hard work and experience to learn the skills. There's a lot of ground to cover, and due to my schedule, it's not possible in 2020," he said. "I have so much respect for the position. It's something that I seriously considered. What I need is time to go out and learn." (For what it's worth, his friend Hiram Garcia insists it's not a stunt. "Dwayne really does care about the people," he told Vanity Fair, "and he has great respect for the position that it requires and holds.")
Outside of the obvious perils of a celebrity becoming president (cough cough), Johnson's not wrong when he said he's too busy to hit the campaign trail and kiss babies who are as bald as he is. His IMDb filmography lists the following projects he's working on: Fighting with My Family (a wrestling comedy-drama where he plays himself), Jungle Cruise (with Emily Blunt!), the Fast and Furious spinoff Hobbs and Shaw, Jumanji 2, Red Notice (the only good movie), DC's Black Adam (and maybe Suicide Squad 2), San Andreas 2, Doc Savage (based on a character Stan Lee called the forerunner to modern superheroes), and the Big Trouble in Little China remake. All that cod eating takes a lot of time, too.
Anyway, you know what this means. That's right: Bautista 2020.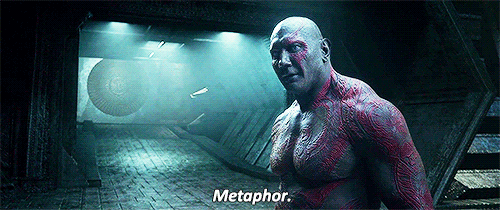 (Via Vanity Fair)