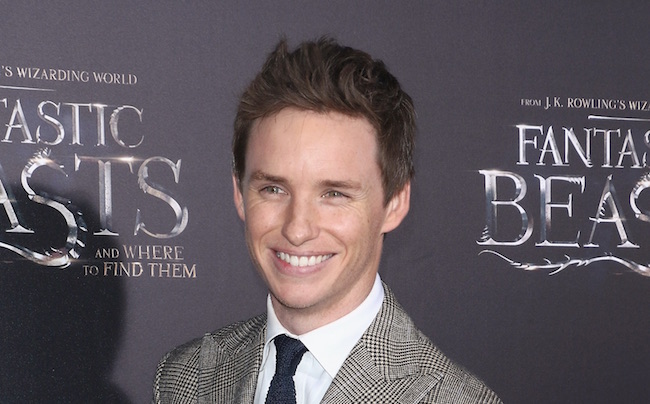 What fall movie has you most excited? Venom? Bohemian Rhapsody? Creed 2? The Ballad of Buster Scruggs, the Coen brothers Western that was once supposed to be a TV show but will still mostly be seen on Netflix? Wrong! The movie you're most looking forward to over the next four months is Fantastic Beasts: The Crime of Grindelwald, at least according to a survey revealed by Variety.
Conducted by Fandango, the poll determined that the season's most anticipated movie is the sequel to 2016's Fantastic Beasts and Where to Find Them, the first in a new series of prequels/spin-offs set in the Harry Potter-verse. This isn't surprising news: the Harry Potter brand might be somehow even stronger since the original film series ended than it was while it was still running.
Harry Potter and the Cursed Child, a two-part play, is both a toast of Broadway and London as well as a critical awards-gobbler. Meanwhile, the last movie managed to gross a bit shy of a billion dollars globally despite only featuring Dumbledore, now played by Jude Law, among the characters from the originals.
Grindelwald brings back Eddie Redmayne's Newt Scamander, as well as stars Katherine Waterston, Dan Fogler and Alison Sudol. This time they'll be battling the evil wizard of the title, played by Johnny Depp — and maybe by the time the film arrives on November 16, the actor's Notorious B.I.G. movie, City of Lies, will have a new distributor.
News wasn't only bright for the Harry Potter film. The survey also revealed the most anticipated performances: People are really stoked for Lady Gaga in Bradley Cooper's A Star is Born remake, and ditto Rami Malek's Freddie Mercury in the Queen biopic Bohemian Rhapsody. Those two films were also high up on the most anticipated list, along with Venom and Ralph Breaks the Internet.