There is a long history of characters showing up in a Fast & Furious movie to seek revenge for something that happened in a previous Fast & Furious movie. The most prominent example here is Jason Statham popping up in Furious 7 to avenge his brother after the events of Fast & Furious 6. (The titles of these movies remain a jumbled mess in a way that feels… right, in a cosmic sense.) John Cena – who plays the secret brother of Vin Diesel's character, don't worry about it, it's fine – did it, too. The Rock kind of did it but we don't talk about that.
The best part is that enemies and rivals usually end up becoming friends and they all sort it out over Coronas at a barbecue until someone else comes for revenge and the cycle starts over again. Sometimes Helen Mirren is involved. It is all very messy and fun and the last two movies have featured Charlize Theron stealing a nuclear submarine and Ludacris and Tyrese going to space. I love these movies more than some members of my own family.
Which brings me to this: The trailer for Fast X, somehow the tenth movie in this franchise. It is incredible. We are going to get way into it. I made so many GIFs of Jason Momoa. But first, watch. Behold. Revel in the spectacle of the cinema.
I have watched the four-ish minutes of this trailer about five times already and I spent every second of each time shouting and laughing. It's so thrilling. And again, we'll get to it all. But first, as always, we begin at one of the aforementioned barbecues, where w-…
Well, guess what: Rita Moreno is in the Fast & Furious movies. She is an EGOT winner. And now she is in a franchise where, a few movies ago, Ludacris lamented the fact that their enemies had a tank. It's tempting to lose track of that given everything that is about to happen. But think about it for a bit this weekend.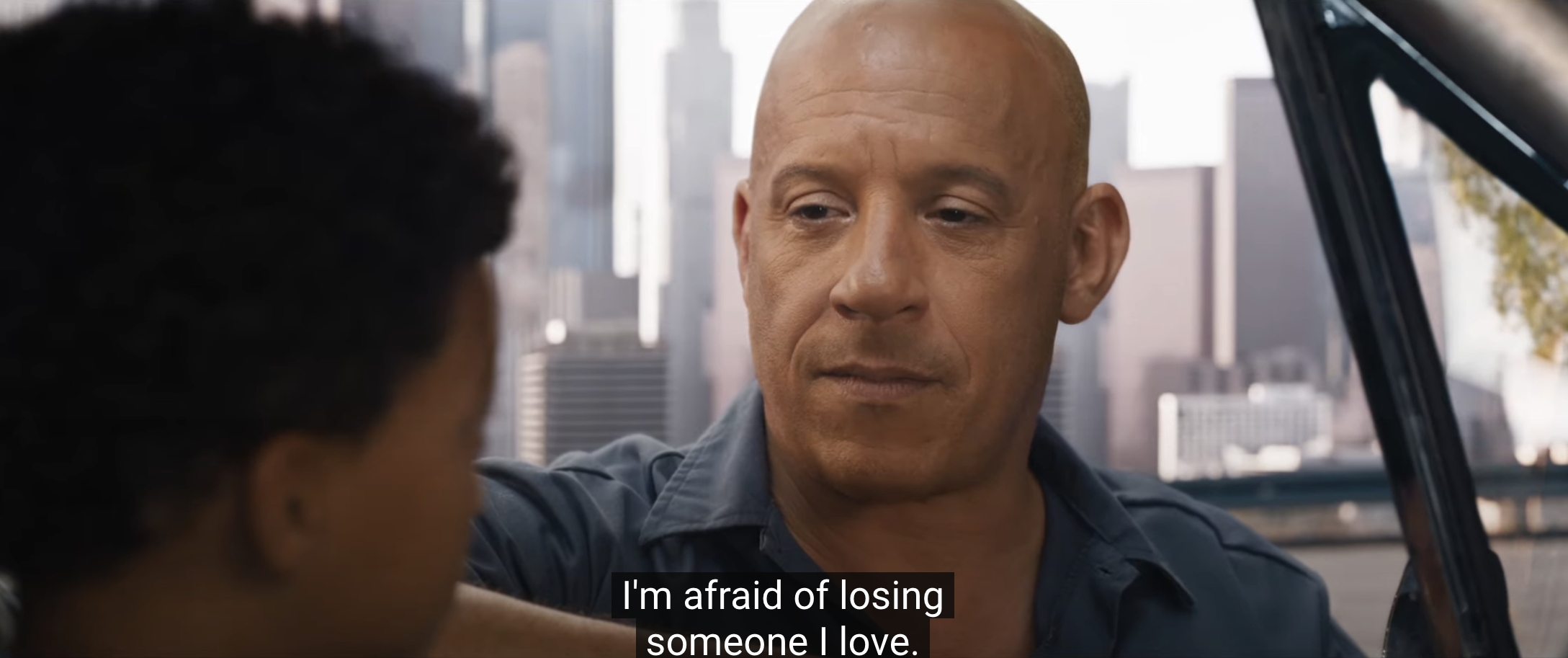 There's a lot of talk about family in here, and Family, too. This is nothing new. These movies do that a lot. The big thing here is Dominic Toretto looking at his young son — named Brian, after Paul Walker's character, who is, to be very clear, still alive in these movies but so far out of this life that he's willing to allow his friends and loved ones to do battle with nuclear cyberterrorists without lifting a finger to help, which is kind of funny — and saying how worried he is about losing someone he loves.
This will come up again.
Enter Jason Momoa. His character is named Dante. He is on a motorcycle and wearing what appears to be a snakeskin jacket. This is perfect. As I've said before, he should be in every movie. Look at him. Look at his mustache. Look at him saying "Boom." Look why he's saying 'Boom."
This requires context. Probably. Context is a slippery thing in these movies. The first one was about Vin Diesel stealing DVD players and now he is some sort of off-book rogue agent who thwarts supervillains. It's best not to think too much about it. But we need to think a little bit about it here. Because…
THIS
IS
BRAZIL
What happens next is remarkable. We get a flashback to Fast Five, the best film in the franchise by far and one where Vin Diesel said the phrase "we're going to do one last job." This is the fifth movie since he said that. They have done so many jobs since then. It's literally the halfway point of their jobs. You should see the smile on my face right now.
The flashback takes us back to the heist of the Brazilian drug lord's bank vault, the one where they ripped it out of the bank with cars and cables and raced off through Brazil. But now we learn new information. Like, for example, this.
And this.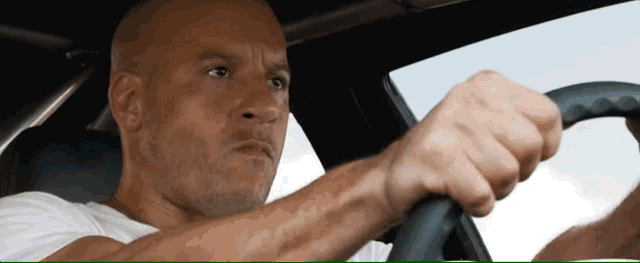 ARE WE DOING A FAST FIVE RASHOMON?
IS THAT WHAT WE ARE DOING HERE?
TELL ME, FAST X DIRECTOR LOUIS LETERRIER
"[Fast Five] is easily the best movie of the franchise. It's the greatest," Leterrier agrees. "That chase with the safe, it's the greatest moment in cinema history, so we were like, 'Let's Rashomon this scene."
Thank you.
The takeaways here are as follows:
Momoa's character is related to the Brazilian drug dealer they ruined in Fast Five
It turns out he was there the whole time, which is somehow not even close to the wildest timeline-lambada these movies have done
He is out for revenge
I can't stop giggling
Hey, wanna see Jason Momoa wreck some dudes with an unbuttoned dress shirt and then lick a knife for some reason?
Wanna see Jason Momoa stand on a mountain doing the Brazilian Jesus statue pose before blowing up half of what appears to be Rome?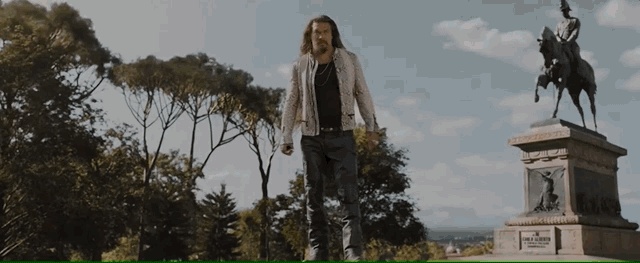 Wanna see John Cena body slam someone so hard that they crash through the floor of a multi-story building and end up in what I'm going to assume is the kitchen?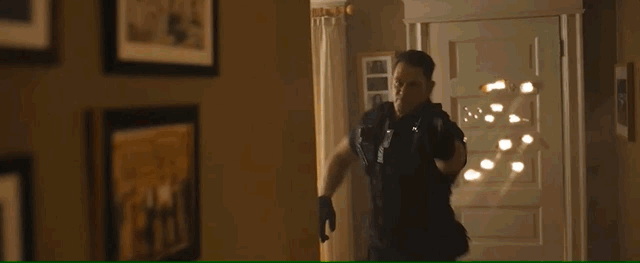 Wanna see some huge metal ball go bouncing through a city and tear a bus in half and then kind of explode as it bears down on Tyrese?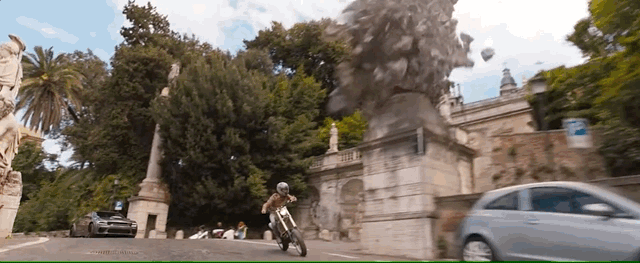 Sorry. I know that was a lot to throw at you all at once. You need to build up your tolerance, though. Things are not going to get less wild here. Not even a little. There's a helicopter thing coming up that made me gasp a little bit like a startled gray-haired British woman.
Hey, speaking of gray-haired British women…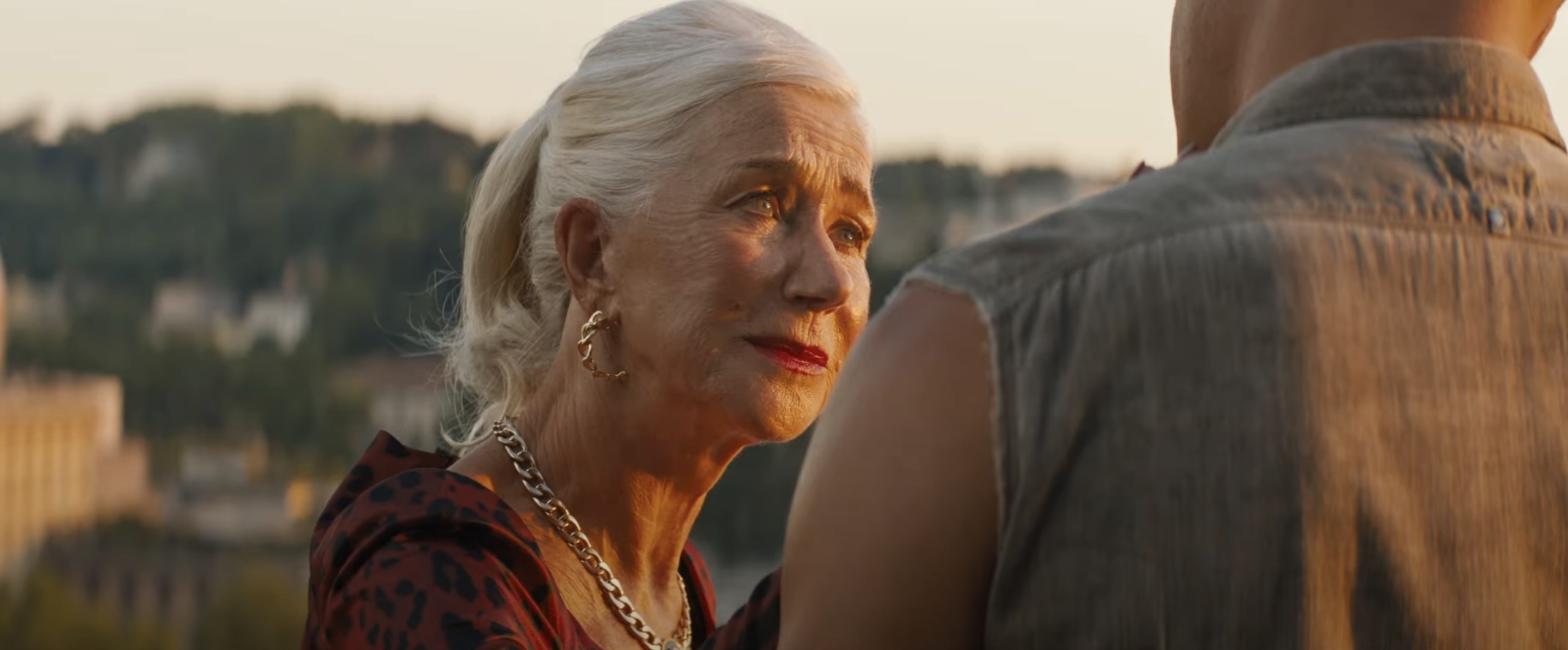 I wish I could explain to you how happy it makes me that Helen Mirren is in the Fast & Furious movies. She plays Jason Statham's mom. She's out here palling around with Dominic Toretto even though Dominic Toretto has kind of tried to murder both of her sons. They're all friends now. The characters in these movies are the most forgiving people who have ever lived.
Two important things here:
We are, I presume, back in Brazil for some sort of street race where life hangs in the balance, which we are able to presume because Dominic Toretto says the phrase, "Today, I race to stop the bloodbath," which is just a remarkable collection of words
LOOK AT JASON MOMOA
I am so happy he is in this movie. He was born to be in these movies. My only complaint is that it took us all ten movies to get him into one. That's upsetting. But he's here now and he's dressed like a second-tier Vegas magician who lifts weights daily and draws his life inspiration from Captain Jack Sparrow. It so moving I might cry a little. Which would be a funny thing to do with this about to happen…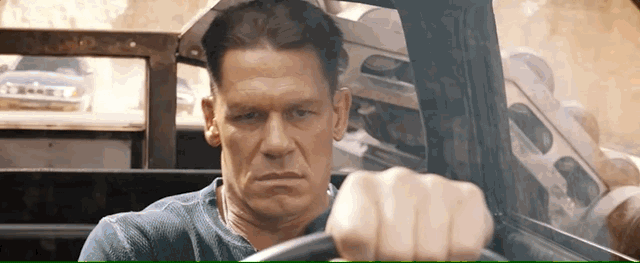 I don't really have anything of value to add here. I just wanted to post a GIF of John Cena firing off a rocket during a car chase in the desert. This franchise just up and became Mad Max for a second. I am so proud of everyone.
Quick update…
Jason Statham: Still in the movie
Han: Still in the movie
Ludacris and Tyrese: Still in the movie
Brie Larson…
Now in the movie.
I need these to go on forever and continue adding movie stars like a snowball tumbling down a mountain. Get everyone in there. Tom Cruise. Harrison Ford. Meryl Streep. All of the Stranger Things kids. Robert Downey, Jr., if Vin has his way. Keep going until the cast is so big that all other movies need to stop production while these films are shooting because there are no actors left to fill the roles. Get Scorsese to direct.
I promise I am not joking.
Oh, hey. Remember a dozen or so GIFs ago when Dominic Toretto was looking his son in the eye and fretting about losing him? Wellllll now Jason Momoa has him hostage in a speeding car. This is classic Chekhov. Which is fun to say about a movie where, uh… this happens…
And this happens, too.
To be very clear, what we have here is:
Two helicopters firing harpoons at Dominic Toretto's car
The helicopters trying to haul him away
Dominic Toretto launching his car off an overpass
The gravity of his falling car causing the helicopters to smash into each other in the sky and explode
This is where I must once again ask you to ponder my favorite thing: Picture a 24-hour news network in the universe of these movies. Picture all the various breaking news emergencies and cuts into coverage. Picture Wolf Blitzer looking into the camera and telling you with a very serious face that there has been a helicopter collision in Brazil and police suspect the same man who led a police chase there years ago and also flew through the air between skyscrapers in Abu Dhabi while a bald man fired a rocket launcher at him. Picture the international crisis. I would watch an entire spinoff about this, kind of like how Aaron Sorkin did that show The Newsroom about real-life events from years earlier. Let Sorkin write and direct this one, too.
We have fun.
Okay, last thing. The trailer ends with a scene in a mysterious laboratory. Charlize Theron and Michele Rodriguez are on some sort of operating table. There is science happening. They see each other and immediately start having some sort of WWE cage fight inside the lab, which is probably not safe given all the… science things. Here, look.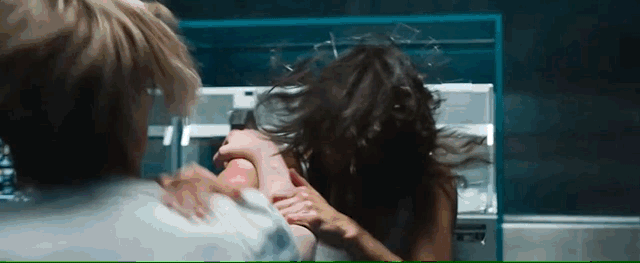 Which is great. But I want to know what was happening in that lab. Michele's character, Letty, already had an amnesia storyline, which is both hilarious and further evidence that these movies are just soap operas with car chases and explosions. (Not a complaint.) What could be going on here? Almost anything is on the table given the history at play.
I'm going to say…
Hmm…
Hmmmmmm…
Let's go with body swapping. A full Face/Off twist. (I know one person who would be excited about it.) Everyone please remember I said that just in case I end up being right. Which I could be. These are beautiful movies where anything is possible. We are so very blessed to have them back in our lives.