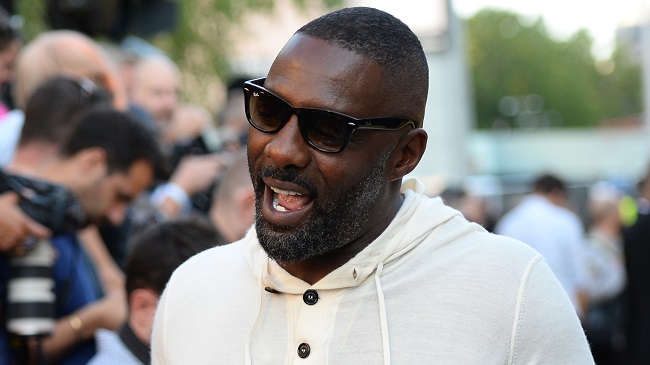 With Monday's news of the departure of director Danny Boyle from the helm of Bond 25, the final James Bond film for current franchise star Daniel Craig, the seemingly debunked (but hugely popular) idea that actor Idris Elba will be the next person to don 007's guise has resurfaced. The Luther star denied a recent spat of rumors about his potential casting, but that didn't stop a correspondent from Good Morning Britain from bringing it up with Elba at the red carpet for the premiere of his directorial debut, Yardie.
A correspondent for the ITV morning program presented Elba with a martini glass and asked him if he "liked it shaken or stirred." The actor joked he preferred his drinks "stir-fried" and immediately tried to move on down the carpet, but not before the reporter tossed him a direct question. "Am I looking at the next 007?" Without missing a beat, Elba responded "no" and continued on to the premiere.
To his credit, Elba played it cool throughout the entire situation, which by this point probably requires a great deal of patience on his part. That being said, I'm now genuinely curious as to whether or not it's possible to "stir-fry" a martini, or any other alcoholic beverage of one's choosing. Guy Fieri would probably know.