The plan was always to split It into two movies, even before the first film became the highest-grossing horror movie of all-time. There's simply too much plot to tell in a single two-hour story, and unlike, say, The Hobbit, Stephen King's novel can easily be divided in half: there's the Losers' Club as kids, and the Losers' Club 27 years later, as adults (with flashbacks). It: Chapter 2 will "be a dialogue between the two timelines," according to director Andy Muschietti. "So it's not just the [Losers' Club as] adults, we're going to come back to 1989."
A fun game to play after Chapter One came out was to guess who was going to play the older versions of the young cast. Wyatt Oleff wanted Joseph Gordon-Levitt to portray Stanley Uris, while Chosen Jacobs (Mike Hanlon) and Jaeden Lieberher (Bill Denbrough) picked Chadwick Boseman and Christian Bale. Two of the actors (Sophia Lillis and Finn Wolfhard) got their wish: Jessica Chastain as Beverly March, and Bill Hader (!) as Richie Tozier. As for everyone else:
Young Bill: Jaeden Lieberher
Adult Bill: James McAvoy
Young Ben: Jeremy Ray Taylor
Adult Ben: Jay Ryan
Young Mike: Chosen Jacobs
Adult Mike: Isaiah Mustafa
Young Eddie: Jack Dylan Grazer
Adult Eddie: James Ransone
Young Stanley: Wyatt Oleff
Adult Stanley: Andy Bean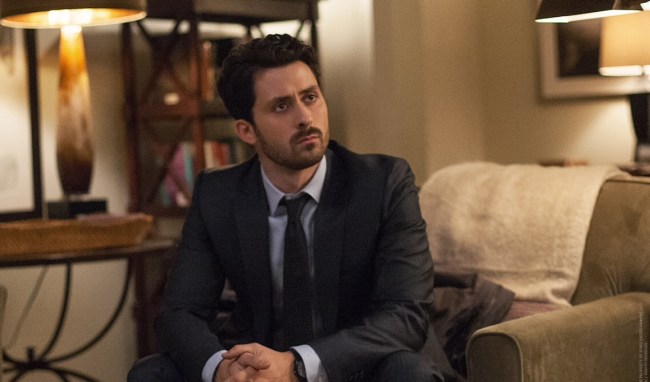 Young Henry: Nicholas Hamilton
Adult Henry: Teach Grant
The rest of the cast is rounded out by Will Beinbrink as Beverly's husband Tom Rogan, Xavier Dolan as Derry resident Adrian Mellon, Jess Weixler as Bill's wife Audra Denbrough, and, of course, Bill Skarsgård as Pennywise the Dancing Clown. It: Chapter Two opens on September 6, 2019.