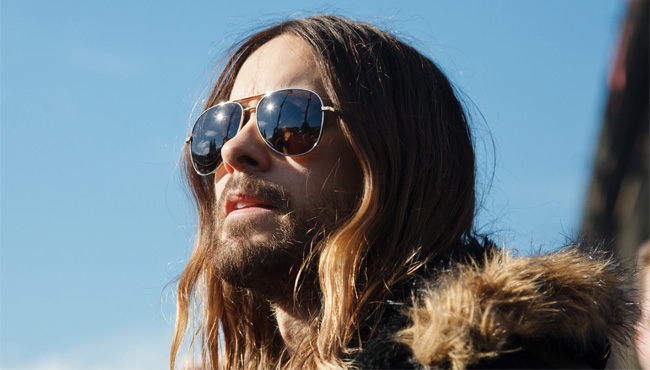 Jared Leto may be our next Joker in the upcoming Suicide Squad movie, but it's kind of hard to imagine him in the role at the moment, as he's been rocking the hipster Jesus look pretty hard as of late. Here's a picture of Leto and his enviable beard as of a mere 22 hours ago…
Leto's recent look had led to some speculation that a different, longer-haired Joker might be in the works. Heath Ledger's bedraggled take on the character pushed to the next level, but it seems like that won't be the case here, as Suicide Squad director David Ayer tweeted this picture of Leto in the barber's chair earlier today.
Yeah, I guess Leto cleans up okay.
Ayer also recently answered a fan looking for a one-world description of Leto's Joker…
Hmmm, that certainly lines up with previous rumors that Suicide Squad's Joker would be a dignified, Hannibal Lecter-like villain. I'm sure whatever Leto does will be good, but I was personally hoping he'd go the gross route and die his Jesus beard spinach green.
Via /Film