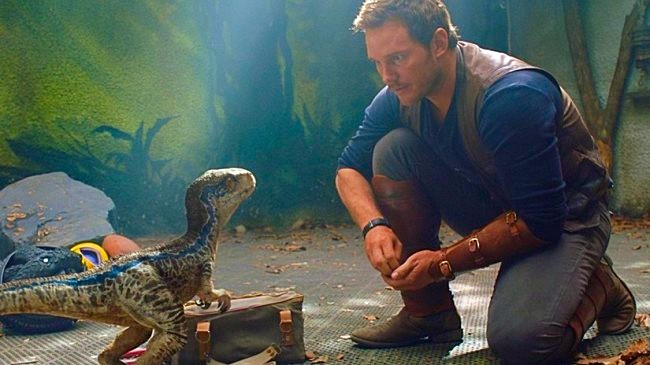 Here in the United States, the domestic box office was easily dominated by Ocean's 8 and Hereditary. Practically everywhere else in the world, however, the second weekend in June saw another film entirely take over the international box office: Jurassic World: Fallen Kingdom. Yes, the sequel to the box office-busting 2015 revival to the Jurassic Park film series was released two weeks ahead of its June 22nd American premiere across Europe and Southeast Asia, and according to Variety, it has reigned supreme.
Across 48 international markets, the Jurassic World sequel amassed $151.1 million. It achieved the top spot in every single one, accruing the most in South Korea ($27.2 million), the United Kingdom ($19.9 million), France ($10 million) and Spain ($9.5 million). And even before Fallen Kingdom gets the chance to score domestic points in the U.S., it will the Chinese (June 15th), Australian and Brazilian (June 21st) markets. The Mexican release (June 22nd) falls on the same day as America's.
Box Office Mojo tallied the international total for Jurassic World's theatrical run at just over $1 billion. Nearly two thirds of its total box office gross, $1.6 billion came from outside of the U.S. So it's a good bet that Fallen Kingdom will accomplish something similar during its tenure in the coming weeks and months. It also sounds like Universal Pictures is going to need a bigger Jeff Goldblum cameo.
(Via Variety)