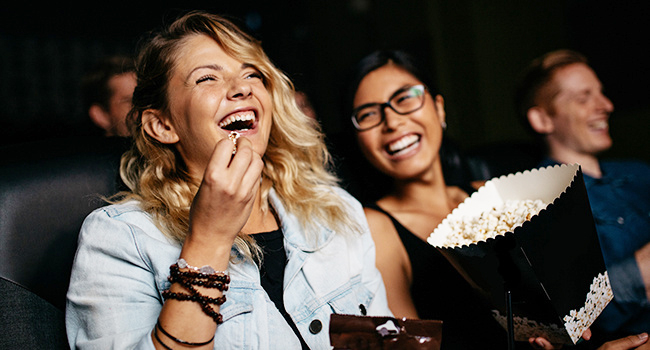 In early May, the unsurprising news arrived that MoviePass was swiftly running out of cash, which led many to believe that the party was almost over. That is to say, the service has been offering an unsustainable (by rational standards) "unlimited" plan (which it recently resurrected) that offers subscribers a movie-a-day in theaters for only $10 per month. And according to the Hollywood Reporter, the service's parent company has been in stock free fall for weeks with Tuesday seeing a new low.
Helios and Matheson Analytics stock fell 12 percent on Tuesday, which places shares at 53 cents, and this drop was preceded by other sizeable stumbles throughout the month. Is the grand experiment of MoviePass almost over?
It's unclear what the specific catalyst was Tuesday, but the plunge in share price follows an even more dramatic one two weeks ago when the stock sunk 30 percent in a day after Helios and Matheson revealed it had just $15.5 million banked with another $27.9 million owed to it, but MoviePass was costing the firm about $22 million a month.
It doesn't take much math to realize that the service loses money due to every member who goes to see more than one movie per month, and that number probably includes most of MoviePass' over 2 million members. And although MoviePass has been working out some partnership-bundles with iHeartRadio and other popular services, that won't stop the bleeding that's occurring each month when the service pays full price to theaters for each ticket claimed by MoviePass subscribers.
Still, Helios and Matheson head Ted Farnsworth remained stubbornly resolute last week at Cannes. "There's been a feeding frenzy of negativity, but it's not going to slow us down," Farnsworth told Variety. He further insisted that he wasn't worried in the slightest while adding, "You're going to see."
(Via Hollywood Reporter & Variety)