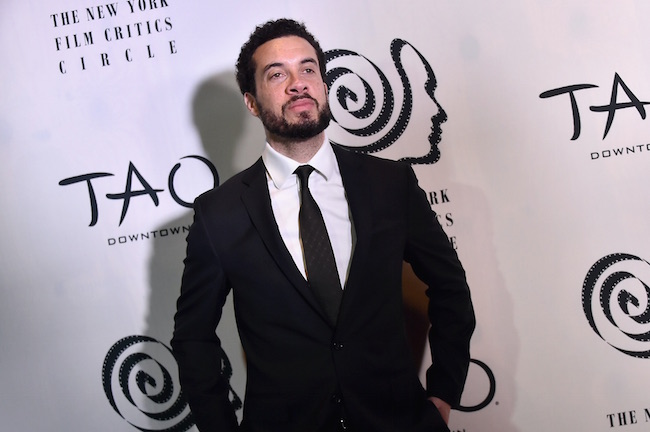 On Thursday, a lunch was held at Manhattan's Soho House in honor of Ezra Edelman's remarkable documentary, O.J.: Made in America (which I think it the best film of 2016). During the event, The Washington Post's Wesley Lowery hosted a Q&A with Edelman in which Edelman fielded questions from the guests in attendance that ranged from, "Could you have made this movie two hours instead of seven and a half?" – to which Edelman simply responded "Nope!" before asking the audience member to name one of the many already existing "less than two hours long" O.J. Simpson documentaries – to the new meaning the documentary takes after the election of Donald Trump. This sparked a fairly blistering answer from Edelman in which he noted the repercussions of trying to deal with someone who, because of fame and fortune, always gets what he wants.
It's been a pretty long road for O.J.: Made in America – which premiered way back at Sundance last January. When I first interviewed Edelman for a piece that published in May, it was while FX was airing the extremely popular The People v. O.J. Simpson: American Crime Story prompting Edelman to admit, "I have not watched any of the TV show. It was a little too painful for me."
Convinced people would be worn out on watching anything about O.J. Simpson, Edelman believed that this was bad news for his documentary. Which, yes, is understandable. Edelman made a seven and a half hour masterpiece and, as he put it then, "All I know is someone else did 10 hours about O.J."
In December at the Gotham Independent Film Awards, I ran into Edelman, who was holding his new award with a big smile on his face. Then this past Monday I saw him again at the New York Film Critics Circle Awards where he picked up another honor. It was starting to appear his worries were unfounded.
I spoke to Edelman again after the lunch on Thursday in which a slightly more relaxed version of himself (having now met Edelman a few times, I think he will forever be at least slightly on edge about his work – it's a trait that is strangely endearing) agreed that, yes, the FX series was probably a good thing for his documentary.
"There's always things to feel anxiety ridden about," says Edelman, "but in terms of my concern that, in light of a television series had come out that people were engaged by that was 10 hours about the same nominal subject, and the true concern and fear that audiences wouldn't have the appetite for another long project? I feel better about the fact that people clearly engaged with story and there was room for these two different treatments. So, in that way, my concerns were unfounded. And I can now acknowledge that absolutely helped. It put it back in the ether and opened people up to wanting to engage with a more serious – and I don't think the series is not serious – but a non-fiction treatment of that subject. So, in that way I can say now, it was probably a good thing."
You can contact Mike Ryan directly on Twitter.