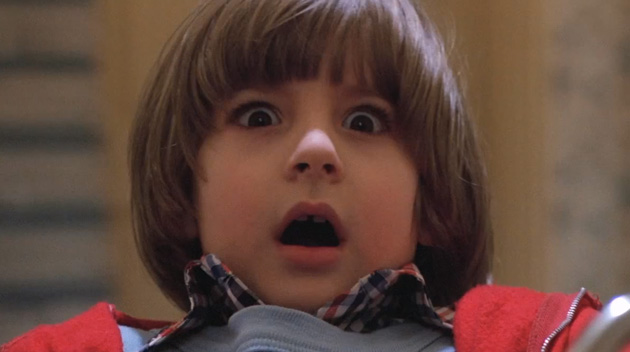 Stephen King is notoriously not a fan of Stanley Kubrick's legendary take on The Shining, but maybe he'll be sweeter on the filmmaker tapped to direct the novel's sequel Doctor Sleep.
Mike Flanagan has been tapped as the director for the project reports Deadline. Flanagan previously helmed King's Gerald's Game for Netflix and has amassed a quietly impressive collection of other horror films to his name like Oculus and Ouija: Origin of Evil. He also expressed serious interest in doing a Doctor Sleep movie last year.
"Thrilled and honored to spend some time at the Overlook," tweeted Flanagan. "CANNOT WAIT"
The sequel follows an adult Danny Torrance who is tormented by his experience at the Overlook Hotel. Here's the official synopsis of Doctor Sleep in its literary form.
Haunted by the inhabitants of the Overlook Hotel where he spent one horrific childhood year, Dan has been drifting for decades, desperate to shed his father's legacy of despair, alcoholism, and violence. Finally, he settles in a New Hampshire town, an AA community that sustains him, and a job at a nursing home where his remnant "shining" power provides the crucial final comfort to the dying. Aided by a prescient cat, he becomes "Doctor Sleep."

Then Dan meets the evanescent Abra Stone, and it is her spectacular gift, the brightest shining ever seen, that reignites Dan's own demons and summons him to a battle for Abra's soul and survival. This is an epic war between good and evil, a gory, glorious story that will thrill the millions of hyper-devoted readers of The Shining and wildly satisfy anyone new to the territory of this icon in the King canon.
Deadline reports that a script for the movie was originally written by Akiva Goldsman, but Flanagan will be doing a rewrite of the upcoming film. It's a tricky spot considering that Doctor Sleep is more vulnerable to critique considering the legacy of the original adaptation, although Flanagan has shown he's been up to the challenge of transforming things like mirrors and toys into instruments of horror, so transforming another Stephen King novel could be the perfect fit. If not? It just has to be better than The Dark Tower, really. Warner Bros. might prefer if it does It box office, of course.
(Via Deadline)