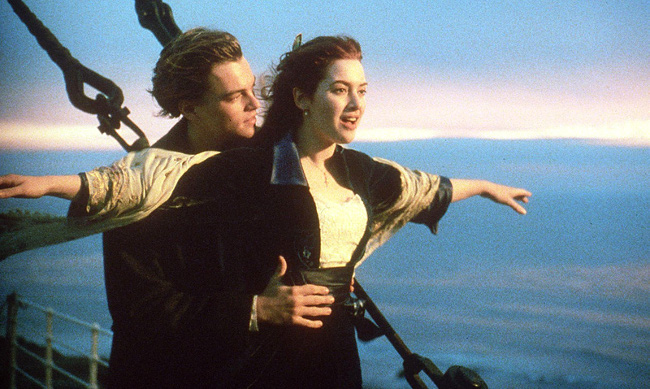 Where some see a story of hubris, of humankind's obsession with size and greed leading to unimaginable tragedy (especially for the poor), others see a chance to make money. And that's why Titanic II is set to take its maiden voyage in 2022. No, we're not talking about Titanic II, a totally real straight-to-video sequel to the 1997 mega-ultra-super-blockbuster. We're talking an actual ship made as a replica of the original RMS Titanic, which sank in 1912.
According to USA Today, this real-life reboot will leave port from Dubai and head for Southampton, England. From there it will try to duplicate the original ship's planned two-week course from Southampton to New York City, which the original couldn't do because it unexpectedly swideswiped an iceberg, leading to the deaths of more than 1,500 passengers and crew.
This questionable, even a little offensive idea has actually been in the works for a while; in fact, a financial dispute delayed it for several years. When it's completed, it will boast the same layout, as well as the same number of passengers (2,400) and crew (900).

What won't be the same is the early 20th century technology that resulted in the accident that led to the ship being cracked in half and spilling hundreds and hundreds of people into the freezing waters of the Atlantic Ocean. Instead, it will have modern navigation technology, as well as far more lifeboats, the original boasting a mere 20, which only would have ever handled around 1200 people total — 300 hundred less than perished in the accident.
Also of note: The ship will reportedly cost $500 million to make — a mere $300 million more than it cost James Cameron to film his 1997 movie Titanic. And that's before you adjust for inflation: Today the Leonardo DiCaprio-Kate Winslet weepie epic would have a total budget of about $312 million. And, according to Box Office Mojo, Titanic is the second highest grossing film ever, again not adjusted for inflation. Its $2.187 billion from 20 years ago would be $3.439 billion today.
Will Titanic II, which plans to become a regular ship, sailing around the world, make anywhere near James Cameron money? Or will it eventually have to make its money back by loaning itself out for use in recreations à la that episode of Rick and Morty that became real? Whatever the case, it will certainly make more than the motion picture Titanic II.
(Via USA Today)