This week's hip-hop releases are a pretty even split between '90s rap veterans, blog rap favorites, and burgeoning talents we may see more of in the very near future. While 2019 has been relatively light on projects from A-list artists compared to the year prior, the quality has remained pretty high. Without further preamble, here are the rap releases you should check out this week.
AD And Sorry Jaynari, By The Way 2
I'll always go up for rappers from my hometown, but AD is way more than just a flag-waving charity case. The Compton spitter has quietly been one of the most entertaining and consistent figures from the city for years now — but only figuratively. In reality, his breathless scream-rap style has graced tracks from the likes of G Perico, Problem, RJ, and YG, making him one of the city's loudest underground rappers in a palpable way. He's done his best work with producer Sorry Jaynari, a fixture of LA house parties since the pair last collaborated on the original By The Way mixtape four years ago.
Big KRIT, KRIT Iz Here
KRIT last hit the scene with the gospel-influenced double album 4Eva Is A Mighty Long Time, a much-needed independent reboot of his career after leaving Def Jam Records after releasing two well-received, but commercially underperforming albums. It saw a refreshed version of the Meridian, Mississippi rapper, who sounded more refreshed than ever and went mainly solo throughout both of the soulful discs, making some exceptions for his rap influences Bun B, CeeLo Green, Pimp C, and T.I. The first pair of singles from his upcoming release suggest a KRIT who will sound freer and make some more surprising collaborations along the way, including Lil Wayne and emerging Bay Area rapper Saweetie.
Birdman And Juvenile, Just Another Gangsta 2
One of the most surprising releases of early 2019 was the original joint album between Cash Money alums Birdman and Juvenile, Just Another Gangsta — for multiple reasons. For one, the quality was actually out-of-this-world good, with the two rappers displaying a chemistry that they'd previously shared with other rhyme partners, but rarely with each other. That chemistry in itself was the other surprising part, given Birdman's propensity for alienating his business partners and label employees, including Juvenile, who chose a moment to return to the fold that saw nearly every other major rapper under Birdman's wings filing suit or actively decrying his business practices. It looks like they had enough in the tank to try to go two-for-two and if the sequel lives up to its older brother, we may see a new beginning for the limping Cash Money Records, which continues to take over 20 years from the release of their most memorable hit record.
Lil Duke, Blue Devil 2
There isn't much biographical information about Lil Duke floating around the internet just yet, but this member of Young Thug's YSL Records crew is only just getting started, introducing himself to the world originally as Yung Duke and MPA Duke. Apparently, his predilection for switching up his moniker has slowed him up from building traction, but this mixtape — a sequel to his 2016 mixtape, Blue Devil — should help him start to establish himself, especially as it features other bubbling rappers whose names can share a little residual spotlight. Gunna features on semi-romantic single "Petty," while Lil Durk, Lil Keed, Lil Yachty, and YSL captain Young Thug will all pop up to make contributions as well.
Snoop Dogg, ,I Wanna Thank Me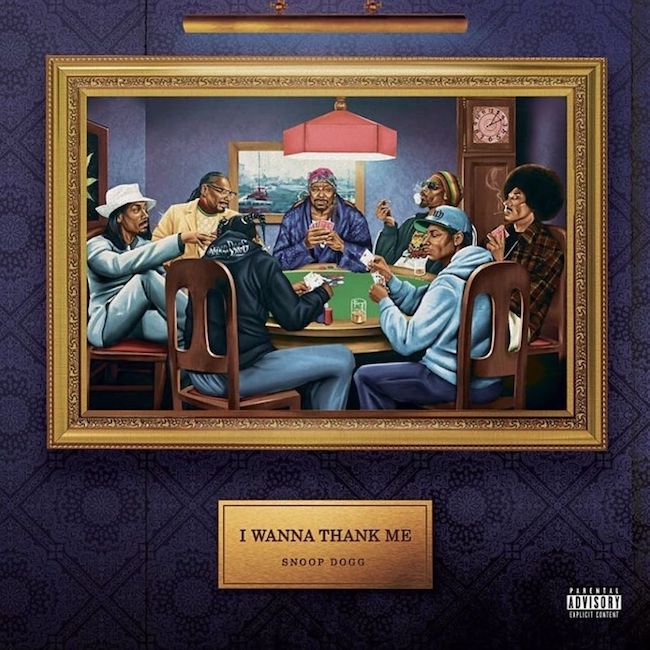 Snoop's impressively cocky speech at his Hollywood Walk Of Fame star dedication provided inspiration for the title of his 17th(!) studio album, which will likely once again see the rap godfather sharing free game as he celebrates his 25+ years of success in the rap business. His history of consistency suggests that this is one album you shouldn't miss if only because Snoop will keep it as real as they come and provide some good, old-fashioned, straightforward beats and rhymes for fans pining for the glory days of gangsta rap.
Some artists covered here are Warner Music artists. Uproxx is an independent subsidiary of Warner Music Group.