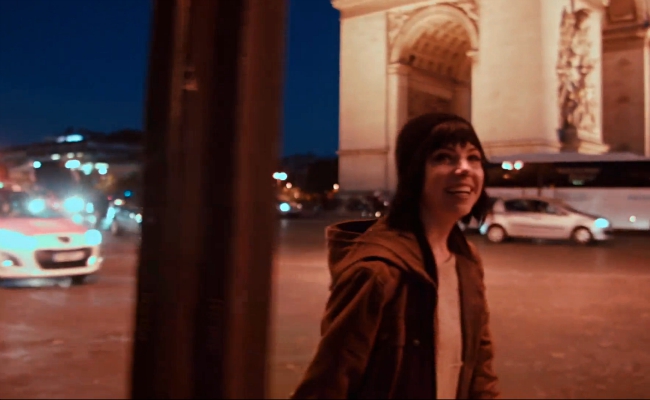 In a very busy week of clips, Drake's schizophrenic visual for "Energy" probably takes the cake. But there were also great videos from the likes of Jidenna and Kendrick Lamar, Vince Staples, and Yo La Tengo.
But of course, that's not all there was in music this week. Here are the music videos and songs you may have missed.
Carly Rae Jepsen – "Run Away With Me"
[protected-iframe id="eb756ce0e216f08c8b1d3a94cbfee729-60970621-23283947″ info="http://cache.vevo.com/assets/html/embed.html?video=USUV71501554&autoplay=0″ width="640″ height="360″ frameborder="0″ allowfullscreen=""]
Every move that Carly Rae Jepsen has made thus far for her new album E-MO-TION has absolutely been the correct one. From "I Really Like You" to her work on "Your Type," everything has been great. "Run Away With Me," which we also previously got a taste of, is akin to a Tegan And Sara or Sky Ferreira indie pop tune. Lost in Paris, New York, and all across the world, who wouldn't want to join Carly Rae on her international getaway? It's an easy choice.
Young Ejecta – "Into Your Heart"
Formerly known as just "Ejecta," Joel Ford and Leanne Macomber of Young Ejecta released a fantastic new video for "Into Your Heart." From the mini-album The Planet released earlier this year, the clip features one young man (Axel Getz) dancing in dimly lit rooms and open fields. You can't help but feel almost hypnotized as his movements perfectly match the crescendos of the song as they build higher and higher. The visuals for this really sneak up on you.
Marina And The Diamonds – "Blue"
Who could be sad while at a sunny carnival? Welsh alt-popper Marina Diamandis and her band, Marina and the Diamonds, obviously. Still, despite her seemingly sour demeanor, "Blue" is sparkling pop bliss. I suppose if there was a way to try to cheer yourself up, eating cotton candy, riding a scrambler, and getting on a ferris wheel is probably the best thing you could do.
Jr. Jr. – "Gone"
The guys in Indie Rock band Dale Earnhardt Jr. Jr. have decided to make a change. Now, they are simply Jr. Jr. Why the change? They said in a statement they wanted to end a lot of confusion with the NASCAR drive Dale Earnhardt Jr. "We've had people drive long distances to shows only to be disappointed when they realize it's a neurotic Jew and wild haired gentile from Detroit they've paid to see." That's probably a fair reason to change.
With that change comes a new single and new album. "Gone" shows that while the moniker may be different, the catchy indie rock we've come to know is still the same.
Protomartyr – "Why Does It Shake?"
Detroit post-punks Protomartyr surprised everyone last year with the blistering groove of 2014's Under Color Of Official Right. Not resting on their laurels, they're already back with a new single and a new album coming in October. "Why Does It Shake?" is punishing and stalking, but still draws you in with its menace. It's exactly the kind of thing you would hear in a dimly lit bar with the walls vibrating from crashing cymbals and loud guitars. Exactly what any dive attendee would want to hear.
Alice Glass – "Stillbirth"
Since the untimely breakup of beloved electronic group Crystal Castles, we've heard the group (aka Ethan Kath) soldier on while still keeping the name. Now, we're finally hearing what his former better half of Alice Glass is up to on "Stillbirth." With the profits from the single benefiting the domestic abuse charity RAINN, the track is a personal and stirring look into the soul of Alice. Co-produced by HEALTH's Jupiter Keyes, the song shows promise for her post CC career, even as a one off. Click here to learn more about the single and donating to RAINN.