Anybody who thought the vinyl resurgence was just a fad was mistaken: The industry has experienced a legitimate revival. As a result, music fans are interested in physical media in ways they may not have if the decades-old medium hasn't made a comeback. That doesn't mean everybody is listening to just their parents' old music, though. That's part of it, sure, thanks to rereleases that present classic albums in new ways. A vital part of the renewed vinyl wave, though, is new projects being released as records, of which there are plenty.
Whatever you might be into, each month brings a new slew of vinyl releases that has something for everybody. Some stand out above the rest, naturally, so check out some of our favorite vinyl releases of May below.
Tame Impala — Lonerism (10 Year Anniversary Box Set)
Tame Impala defined psychedelic rock in the early 2010s and Kevin Parker's sophomore effort, 2012's Lonerism, was a big part of that. The album turns 10 this year, so it's being reissued as a 3-LP box set that includes goodies like a 24-page booklet and previously unheard demo sessions.
Get it here.
ABBA — Ring Ring (50th Anniversary Reissue)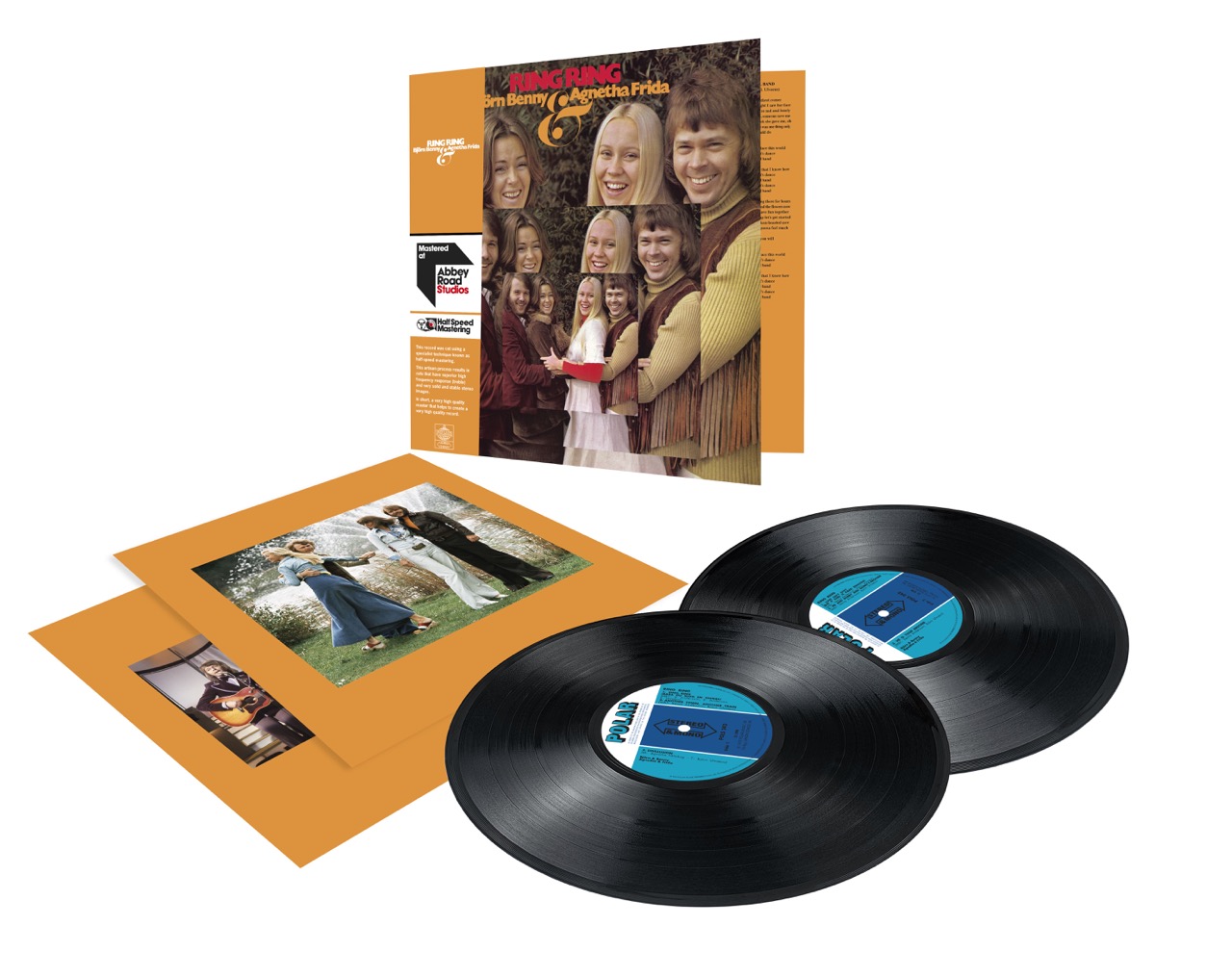 Before ABBA was ABBA, they were Björn & Benny, Agnetha & Frida. Under that name, they released their debut album, 1973's Ring Ring. That was 50 years ago, and half a century later, the project has been pressed on vinyl for a fresh rerelease, giving a new generation the chance to experience the launch of an enduring phenomenon.
Get it here.
Sun Ra & His Arkestra — Space Is The Place: Music From The Original Soundtrack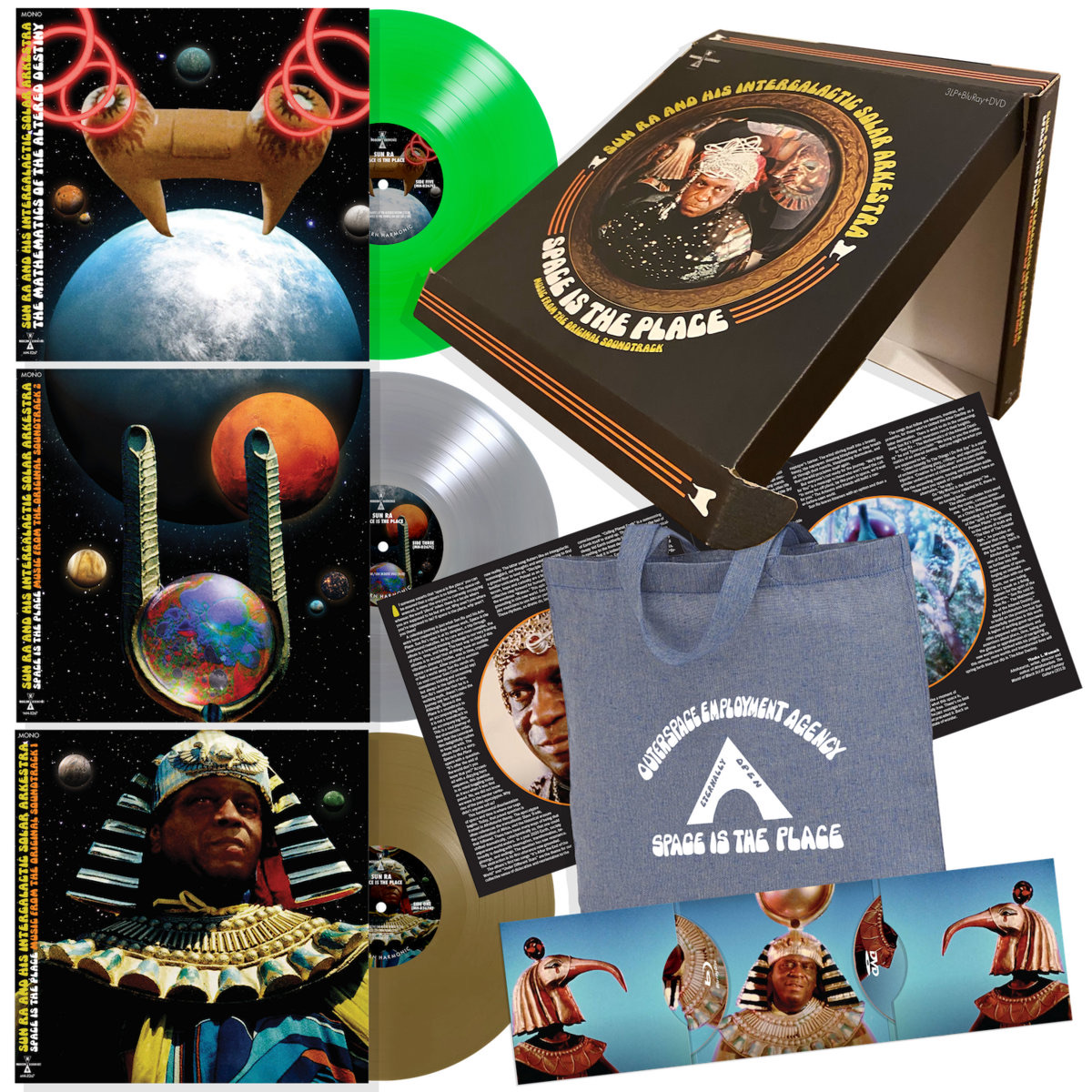 Back in the '70s, Sun Ra recorded the soundtrack for the movie Space Is The Place. It took decades for the soundtrack to get a proper release as an album, and now the definitive version of it is here with a new vinyl reissue. In addition to the album, this edition comes with the movie on BluRay and DVD, a tote bag, and a pizza box-style box to house everything.
Get it here.
The Exploding Hearts — Guitar Romantic (Expanded & Remastered)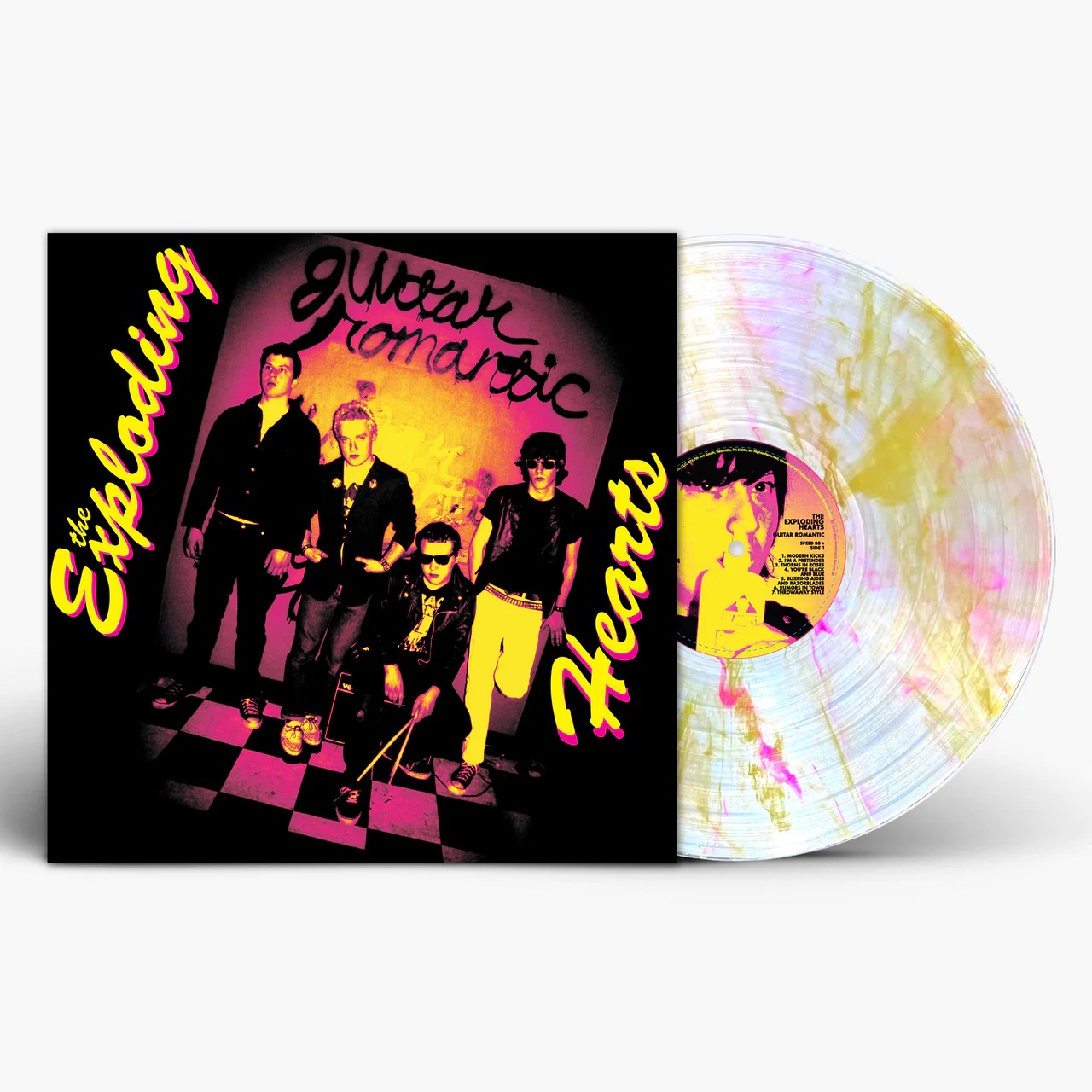 The Exploding Hearts ended tragically after three of the band's members died in a van accident. They did manage one well-received album, though: 2003's Guitar Romantic. Third Man Records just reissued the album as an "Expanded & Remastered" edition: along with the original remastered album are a few new mixes of select songs.
Get it here.
Lucy Dacus — Historian (5th Anniversary Reissue)
It feels like Lucy Dacus has been around for forever, but her breakout sophomore album Historian only just came out five years ago in 2018. She's taking a moment to celebrate the project with a vinyl reissue, which is pressed on vibrant red vinyl and comes with Dacus' first draft of the album art.
Get it here.
Daft Punk — Random Access Memories (10th Anniversary Reissue)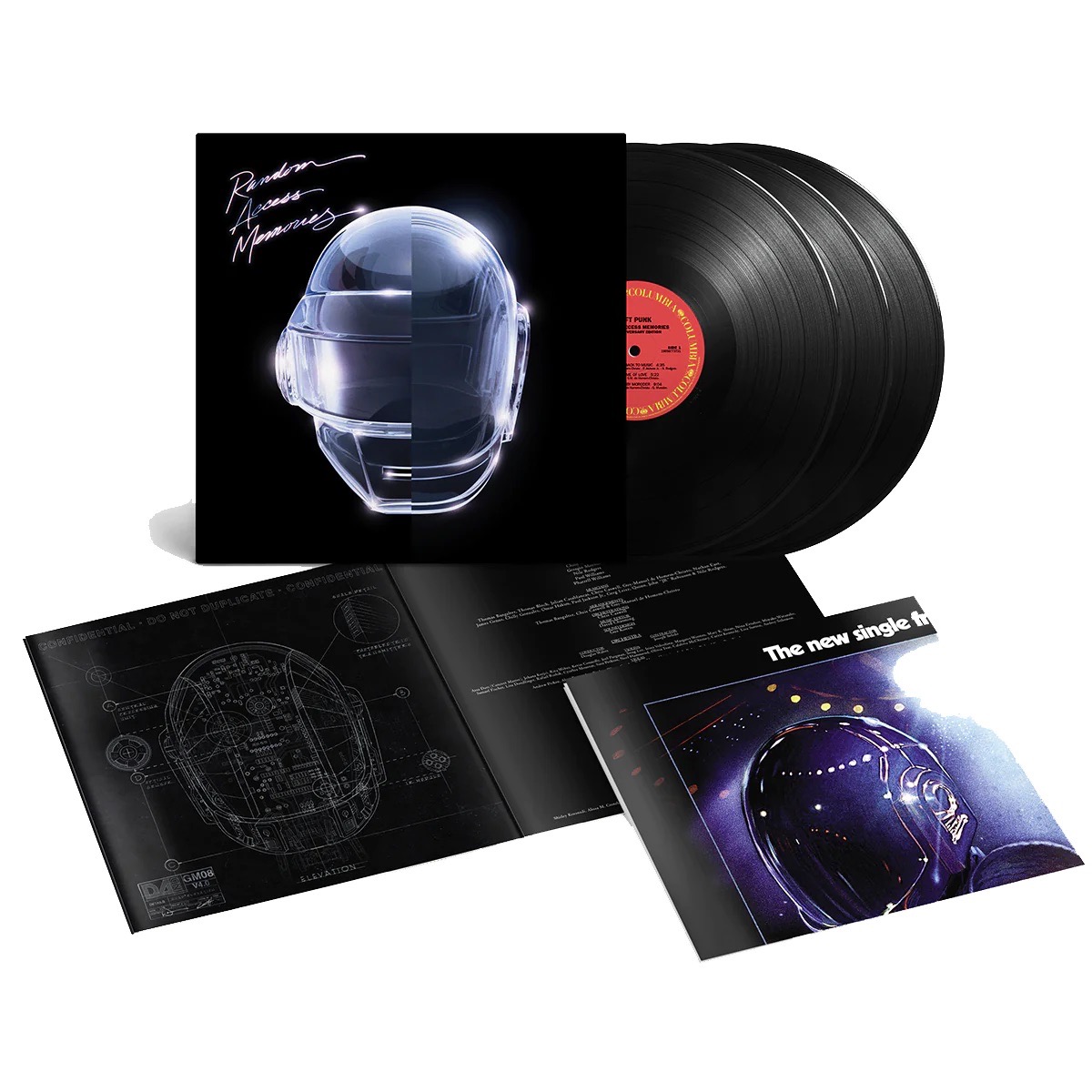 It's really been ten years since Daft Punk released what would end up being their final album, Random Access Memories. While the duo is no longer active, they've been busy with a fresh reissue. There are a lot of goodies here, including an unreleased Julian Casablancas collaboration and some demos with Pharrell.
Get it here.
Death Cab For Cutie — Transatlanticism (Vinyl Me, Please Reissue)
Transatlanticism was an iconic release for Death Cab, so it's worth honoring 20 years later. Vinyl Me, Please is doing so with a killer reissue, which is pressed on red marble vinyl and comes with a listening notes booklet from Sean Nelson, who contributed some vocals to the album.
Get it here.
Paul Simon — Seven Psalms
Paul Simon is 81 years old and still trying different musically: His new album is totally acoustic and it's one multi-section song that runs for 33 minutes. It's quite the concept and one that'll come across beautifully on a turntable.
Get it here.
John Coltrane — Coltrane's Sound (Reissue)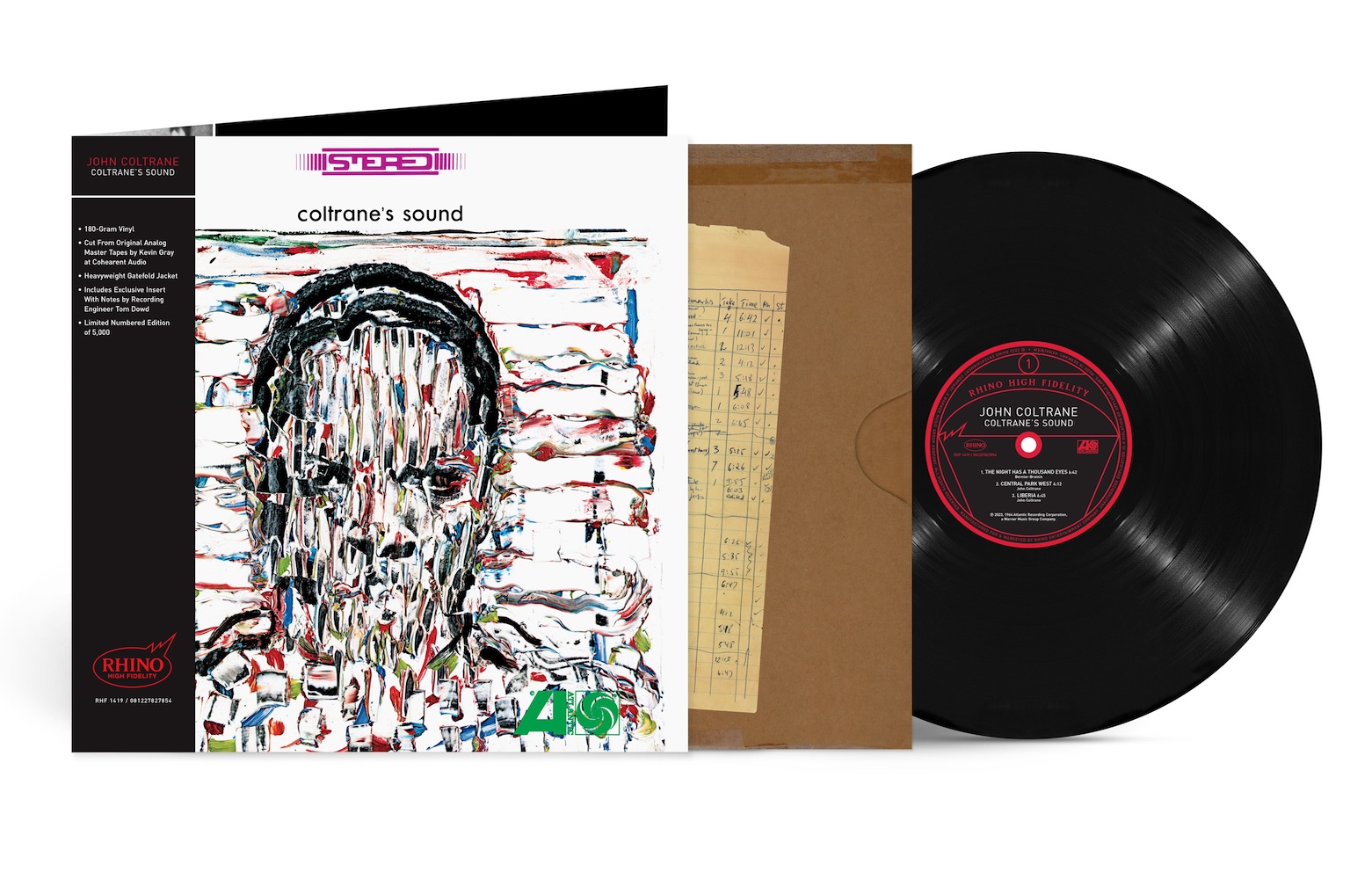 The Rhino label has launched Rhino High Fidelity, a new series of high-quality vinyl pressings. They're kicking things off big with reissues of The Cars' self-titled 1978 debut album and John Coltrane's 1964 release Coltrane's Sound. The series will unveil two new installments every quarter, and all of them will be limited to 5,000 numbered copies.
Get it here.
Animal Collective — Spirit They're Gone, Spirit They've Vanished (Reissue)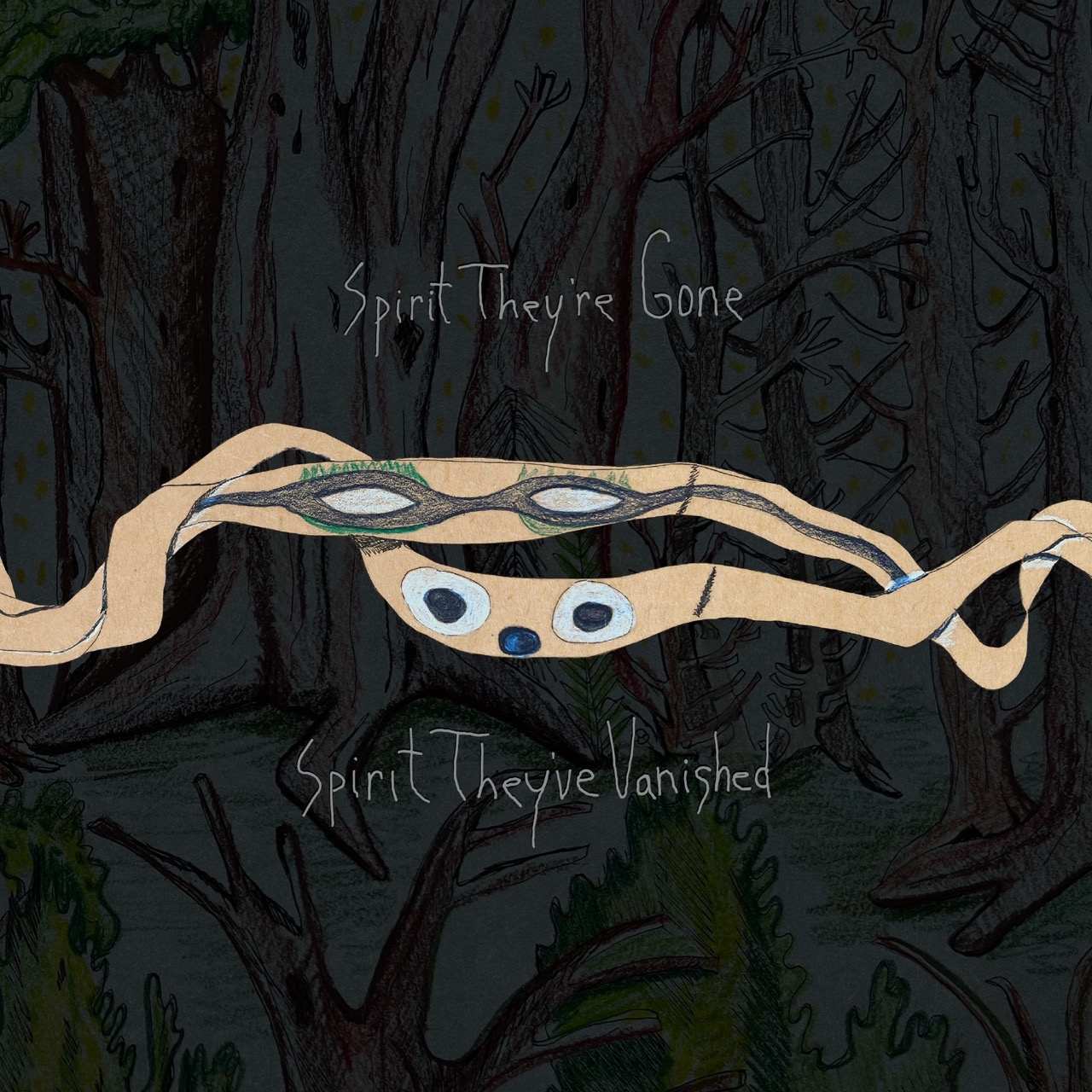 Animal Collective started their journey to defining experimental indie music in the 2000s with 2000's Spirit They're Gone, Spirit They've Vanished, back when it was just Avey Tare and Panda Bear. There's a new reissue and on top of the remastered album and new artwork, there's also A Night At Mr. Raindrop's Holistic Supermarket, a bonus EP containing five previously unreleased bonus tracks.
Get it here.
Some artists covered here are Warner Music artists. Uproxx is an independent subsidiary of Warner Music Group.