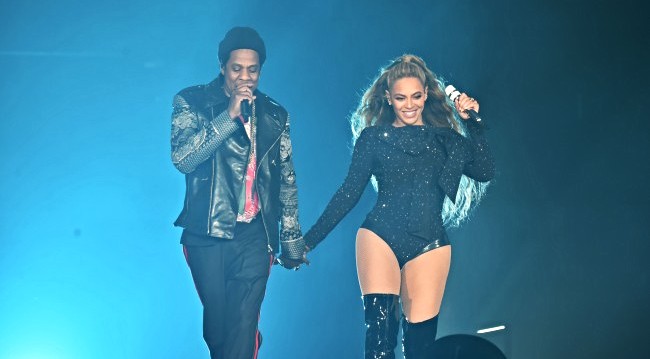 When Jay-Z and Beyonce announced the sequel to their popular On The Run tour for this summer, the news was met with speculation that the tour would be accompanied with a collaborative album. Jay-Z fueled the fire of speculation that the couple would be dropping a joint album as a companion to their most recent individual releases, Lemonade and 4:44, addressing their marital relationship in the aftermath of revelations of infidelity and dissent on those albums. Now, that rumor has been proven true, as Everything Is Love just released directly to Jay-Z's Tidal streaming service.
The album contains 9 tracks and clocks in at just under 40 minutes long. Although hip-hop has trended toward shorter tracks in recent years — a trend that even Jay indulged a bit on his 4:44 — nearly every track is around 4 minutes and features eclectic production that highlights both of their styles, from trap to soul. Of course, fan calls for Beyonce to do a little more rapping after her standout performance on DJ Khaled's "Top Off" have been acknowledged and fulfilled as well, even as she shows of her vocal range and adds colorful ad-libs to Jay's verses.
Everything Is Love is out now via Tidal. Check it out below.