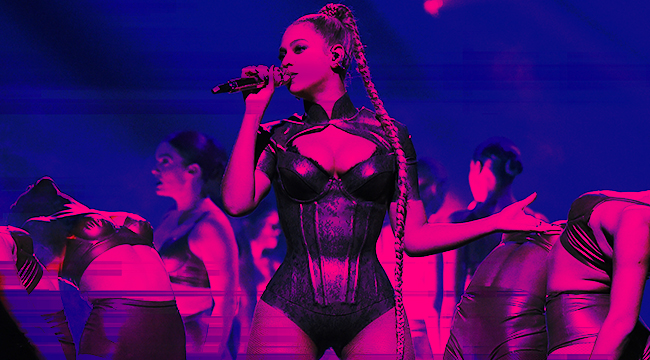 There's no such thing as a lock when it comes to The Grammys. Never forget that Kendrick Lamar's good kid, m.A.A.d. city failed to win Best Rap Album the year it came out, or that Herbie Hancock won Album of the Year with a Joni Mitchell covers album over Kanye's Graduation and Amy Winehouse's Back To Black respectively. But if you're a betting man, then Beyonce's Lemonade snagging Album of the Year at the awards ceremony this year is as close to a sure thing as you can get.
The reasons for Lemonade being the odds-on favorite are numerous. Bey mined both personal and political turmoil for twelve excellently-crafted pop songs, making an album that was simultaneously intimate, intriguing and culturally important. It's her second-straight album that caused a worldwide freeze the moment it was released, with people scrambling to understand it, talk about it and hear it again. Despite her many, many awards, she has never won the Grammy for Album Of The Year, and this feels like a record that was crafted specifically to garner that honor.
On top of that, none of her competitors in the category show as much range. This album finds Beyonce flitting effortlessly between Betty Davis-style hellfire kiss-offs, straight-up country songs and early Vampire Weekend B-sides before landing on the minimalist manifesto of "Formation." No one album encompassed as many of the sounds of the last year as Lemonade.
And finally, there's the sheer sense of inevitability that pervades everything that Beyonce does. Beyonce's name in the Album of the Year category brings up a familiar feeling. It's the same feeling you got when the Patriots were only down a couple of touchdowns in last week's Super Bowl. It's hard to explain but anyone paying attention to the last decade should get a sinking sensation in their gut when people start counting Beyonce out. There's an aura of the inexorable around her, like those pinstripes you can't take your eyes off of or Tom Brady's unsettlingly white teeth. Jay Z makes his claims, but we all know who the real dynasty is.
So. yes. Beyonce will probably win Album of the Year at the 2017 Grammys. She'll do so because she released —in my opinion — the best album of 2016. But, what if she didn't? It's not like the other Album of the Year nominees got there by accident. And stranger things have happened on music's biggest night. Let's take a look at all the ways that Beyonce could walk away without this particular gold-plated phonograph and ya'll can @ me later.
Adele, 25
What can we say about Adele that hasn't already been screamed by everyone in her eight to eighty-years-old mixed bag of a sold-out arena crowd?
She's popular music's reigning Queen of Heartache, with an uncanny ability to reach across all genre, gender and generational divides and grab people. Her songs of love and loss (but mostly loss) shocked us all by taking the top sales slot for two straight years with the release of 21, somehow, 25 was somehow even bigger. Researchers had to invent new ways to look at the numbers to make Adele's dominance make sense.
Adele's 25 sold seven million albums in six weeks, a number that hasn't been seen since well before streaming became the dominant mode of listening to music. Her record-breaking album sold more copies per day than any album in this century (and that includes the boy bands of the early '00s). Adele and 25 deserve the Album of the Year nod because — outside of the buzzy pop culture bubble — Adele impacted the most lives and reached the most people. Her album was the album of 2016 and — given how 21 sold — it will probably be the same for 2017. Any award celebrating the recording industry probably belongs to Adele. So don't be surprised if she's up there giving fanks this weekend.
Sturgill Simpson, A Sailor's Guide To Earth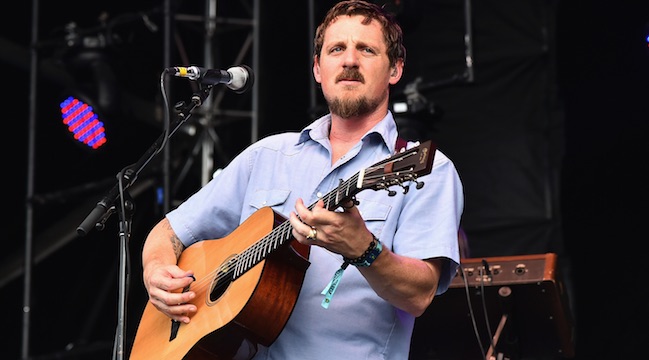 There's no such thing as Grammy Bait — the equivalent of movies that seem tailor-made to grab Academy Awards — but an album-length letter to a newborn son that explains the complexities of life on Earth over a heady mix of traditionalist country, piano balladry and rollicking psychedelic breaks has to come close.
Of course, Sturgill Simpson didn't set out to make an album that The Grammys would like. He seemed genuinely surprised by the recognition, much in the same way he's been startled by his sudden rise to fame. But A Sailor's Guide To Earth is so heartfelt, lush and masterful that anyone could easily see why it might walk away with the show's top prize, especially after Chris Stapleton was relegated to an also-ran at last year's event.
Justin Bieber, Purpose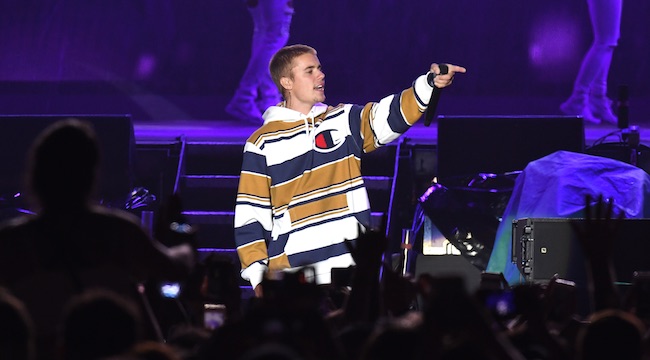 I've already covered this at length in other spaces, but here's a quick rundown of why Purpose deserves the nod. It's a massive commercial success on par with 25, Lemonade, and Views. It contains some of the most infectious and well-crafted pop songs in recent memory in "Sorry" and "What Do You Mean?" And — perhaps most importantly — it's a turn toward being discussed as a serious artist by teen-pop's enfant terrible, an album-length apology and mission statement that asks the Academy to recognize the kid from the Never Say Never documentary as a grown man capable of making music worthy of a deeper look.
And miraculously, it holds up its end of the bargain. Nobody but Journals truthers could have seen this coming and it's high time that the Recording Academy recognized what Bieber was able to pull off.
Drake – Views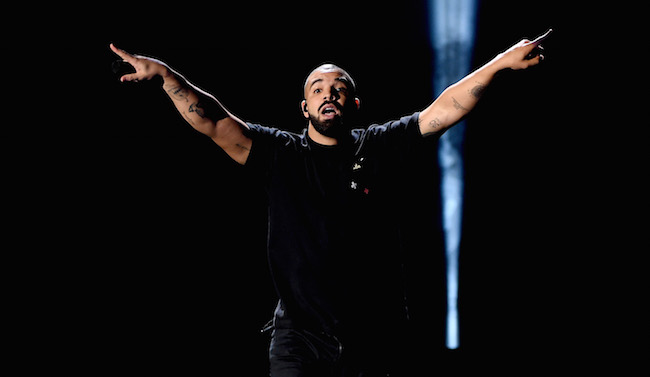 Drake has been an unstoppable fount of culture since he was making hashtag rap jokes about chemotherapy. But Views is the album where he finally managed to transcend the rap world, surveying it from above on Views like the album's endlessly meme-able cover art.
Drake is still predominantly a rapper — and he showcases his considerable skill in that area on Views with a series of rich-boy "Gatsby raps" — but this album proved that he really doesn't need rap. Views contained more than one dancehall hit and whatever genre you'd slot the spaced-out and tropical "Hotline Bling" into. Views has continued Drake's trend of breaking records that other rappers can only dream of touching, and the streaming numbers surrounding this album have been absolutely exponential. It's arguable that of all the records that came out in 2016, Views is the one that best understood how to use the current climate, and that kind of foresight deserves to be recognized.
In a vacuum, all of these albums have an equal chance of taking the top prize. In the real world, it's still probably going to be Beyonce. But if or when one of these albums gets their name called — unlike the release of a new Bey album — we won't exactly be surprised.