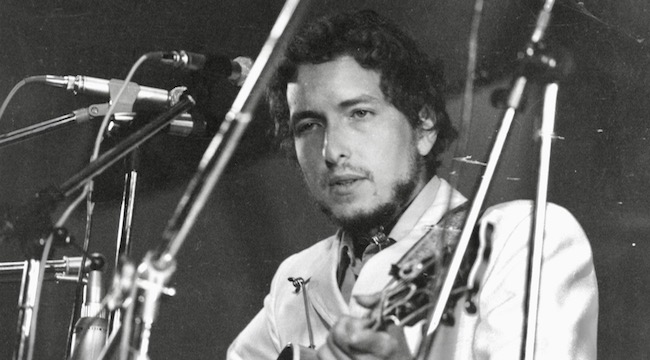 Ask most Bob Dylan fans to make a list of the legendary singer-songwriter's greatest albums, and his 1975 work Blood On The Tracks would almost certainly make an appearance somewhere. Now, thanks to Italian director Luca Guadagnino, that album, which Dylan wrote and recorded while his marriage to his first wife Sara was coming apart, might become the basis for a brand new feature film.
In a recent profile of Guadagnino published by the New Yorker, it was revealed that Nathan Heller, a producer of his film Call Me By Your Name has acquired the film rights to Dylan's album and has asked Guadagnino to assume the directorial duties, to which he readily agreed. Apparently, The Fisher King and The Bridges Of Madison County screenwriter Richard LaGravenese has also been pulled in to help adapt the record into a workable screenplay.
LaGravenese has been hard at work, and between April and July managed to put together a 180-page script that from the New Yorker profile follows a set of "characters through a multiyear story, set in the seventies, that he and Guadagnino had invented, drawing on the album's central themes. 'When they're repressing, we dramatize the repression, and what that does to them,' LaGravenese says. 'And we dramatize what happens when you let your passions take over too much.'"
Blood On The Tracks is seemingly experiencing a new moment. Next month, on November 2, a trove of outtakes from that record will be released as the latest installment of Dylan's Bootleg Series under the title More Blood, More Tracks.