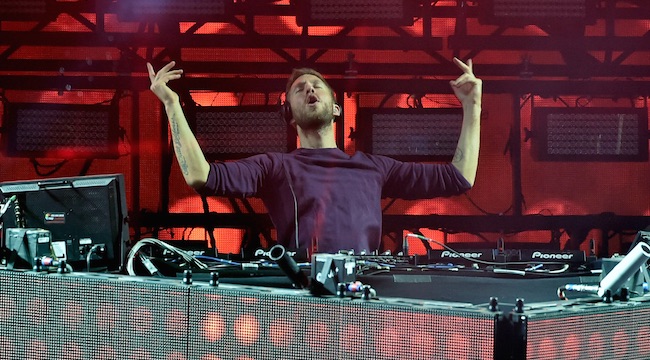 Calvin Harris has been teasing his second huge summer single "Heatstroke" for a minute, and tonight he released it out into the universe. Like his last banger, "Slide," which features both Frank Ocean and Migos, "Heatstroke" is a star-studded affair.
Clearly though, the star of this track is Young Thug who is back on the same crooning pop star vibe that made "I Know There's Gonna Be (Good Times)" off Jamie xx's album such a hit. Thing is, even when he's in pop star mode Thugger is still spitting better rap bars than most rappers out. It's fascinating to watch him come into his own in this next phase of his career.
Thug's spotlight-stealing appearance aside, Pharrell and Ariana Grande also pop up on the track. It's almost like Harris is trying to amass a squad big enough to distract him from that of his ex-girlfriend Taylor Swift, no? Anyway, the song is a jam and a half and I will gladly slot it next to "Passionfruit" and "Madiba Riddim" and The Chainsmoker's collab with Coldplay "Something Just Like This" as endorphin-inducing, driving in the car in the sunshine jams to put on repeat in the next couple months.
Listen on Apple Music or buy it on iTunes.