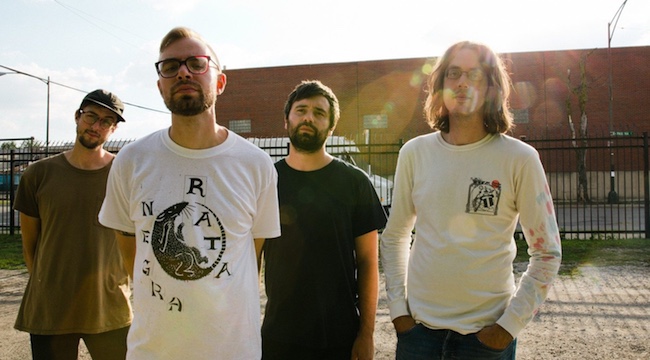 Cloud Nothings are getting ready to release Last Building Burning, the band's sixth album since their self-titled debut in 2011. They announced the record, which is due out on October 19 via Carpark Records, in August, at which time they also shared "The Echo Of The World." They've since released "Leave Him Now" as well, and one thing those two tracks have in common is a frenetic tempo and hyper-quick energy.
Now they've just shared "So Right So Clean," and this one is a bit of a departure from the previous two tracks in that its pace is more patient. There's still a ton of force here, though, and the song has a real weight to it. In context of the album, it feels like it could serve as a respite from the breakneck speed of other tracks while still providing a burst of adrenaline in a different way.
Frontman Dylan Baldi previously said about making Last Building Burning, "I wrote this because I felt there weren't too many rock bands doing what we are right now. A lot of other bands sound great but it's missing a heaviness I like." He also added, "I'm obsessed with the idea of energy at the moment. That's how I thought of this record: seven short, and one long, bursts of intense, controlled chaos. I wanted to make that come across in a way that can actually be felt."
Last Building Burning is out 10/19 via Carpark Records. Pre-order it here.