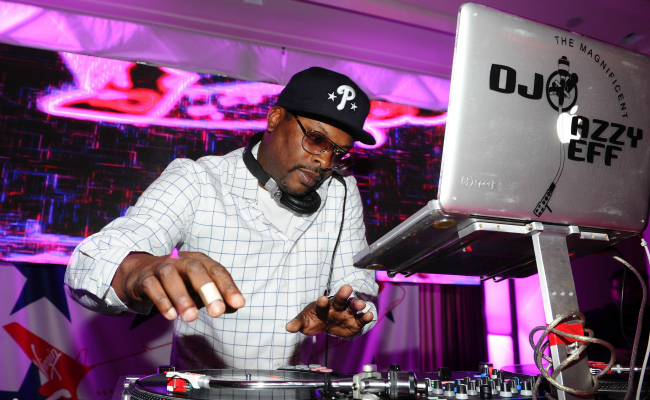 Unlike many DJs that started their careers in the same era, DJ Jazzy Jeff still headlines music festivals regularly and tours the world to stun crowds with his record-cutting abilities in person. However, a lot of his most appreciated work comes when he's side-by-side with his longtime partner, Will Smith, aka The Fresh Prince.
We recently spoke to Jeff about their upcoming world tour and what it's like to make performing together appear almost effortless due to 30 years of history. He also touches on the similarities between the current Academy Awards boycotts resulting from a lack of diversity across the board and the one he helped orchestrate against the Grammys in 1989 for not televising the first ever award for hip-hop music.
It was just announced that you'll be headlining the Light City Baltimore festival at the end of March. How busy do you expect to be during the festival season this year?
DJ Jazzy Jeff: I think it's going to be really good, just the season. Last season was incredible and I think this one is going to be better. I was really excited just to come- — I don't really get a chance to play in Baltimore, the Baltimore/DC area a lot, especially being outside. I was like hey, when the opportunity came up I was excited.
Being the veteran DJ that you are, what's your opinion on current claims that "legitimate" DJing is becoming more of a lost art among the newer group in regards to how they approach it?
DJ Jazzy Jeff: I think it's two-sided. It's not as much of a lost art as the other side of people just — there's another approach that people are having when it comes to DJing. Established DJs look at it like it's not really DJing, and I think people are kind of misconstruing the name. It's almost like the same thing with people saying mixtapes. I grew up in the era where a mixtape was a DJ who actually mixed the records together on the tape. You listen to mixtapes now and they're just free albums, so I think people are using the wrong terminology.
I think when you have these producers who make these records and people want them to be in the festivals to play the records that they made, the only way they can play the records– they cant really perform the records, they have to play them. Then the terminology comes up that just because you play the records, you're a DJ. That blurred line doesn't really bother me, because I don't think that there will ever be enough technology to replace what a real DJ does.