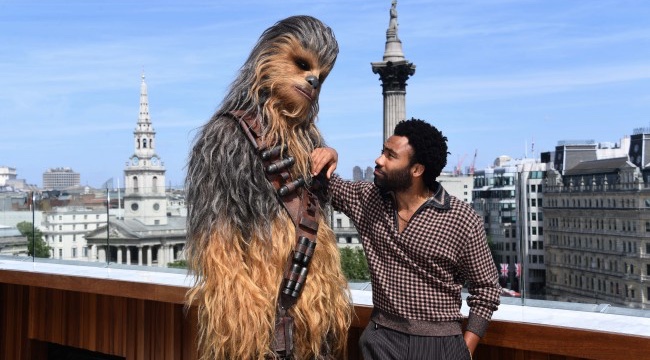 In Solo: A Star Wars Story, Donald Glover plays Lando Calrissian, a renowned pirate and smuggler who becomes embroiled in Han Solo's heist scheme. It appears that Glover's fans have followed his famous character's example, committing a heist of their own. A Glover-inspired band of Reddit pirates have hijacked a pro-Donald Trump subreddit, /r/TheDonald, in order to wage war on another pro-Trump subreddit, /r/The_Donald.
While /r/TheDonald bills itself as "The place where we discuss in an unbiased manner Donald Trumps [sic] great contributions to modern society," Donald Glover's fans have decided that there can only be one Donald, spamming the forum with photos and memes of the actor-comedian-rapper-producer. There are, however, a few fans who seem to have taken a different tack, posting pics of other famous Donalds, including Donald Duck, Donald Sutherland, and Don Cheadle. Unfortunately for them, it looks like /r/TheDonald is officially a Donald Glover/Childish Gambino appreciation blog, at least for the time being.
Even though this particular arm of Glover's media takeover was probably unplanned and undertaken without his directive, it's just another example of his growing ubiquity in a post-Atlanta world. From his earth-shaking "This Is America" video to his upcoming tour with Rae Sremmurd — his last as Childish Gambino — to his upcoming star turn in Solo, Donald Glover is simply inescapable.
Check out some of the top posts from /r/TheDonald below: