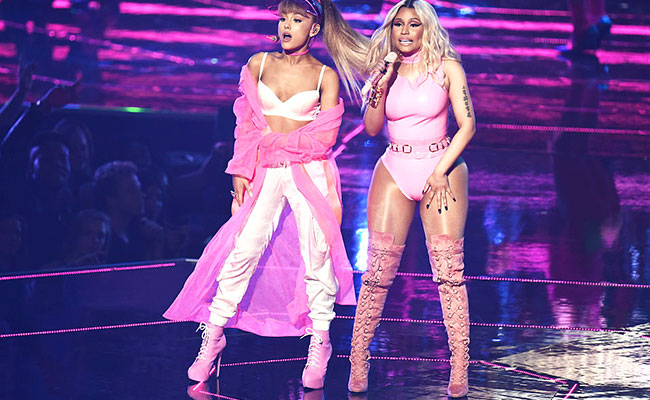 Celebrities are people too, and sometimes we, the common bilge of the world, have a hard time remembering it. If you see a celebrity out in the wild, exercise caution before descending upon them with selfie-sticks and Snapchat filters, they don't seem to like it when you are rude to them. Nicki Minaj is no stranger to the spotlight and isn't just making headlines this weekend thanks to her new track, but now she's having problems with fans sneaking pictures of her on planes, says TMZ.
According to the story, Minaj was on a United Airlines flight with her hairdresser by her side when her hairdresser noticed another passenger trying to sneak pics of Minaj on the sly. Her hairdresser reportedly saw a woman in the row behind them trying to take pics of Minaj when she flipped out on her, snatched the phone from her hands and started deleting photos from her phone before the woman snatched her phone back.
There weren't any arrests made, but the police were involved. Apparently it isn't illegal to take pictures of people in public, nor is it to grab someone else's phone and deleting their content. Now everyone can calm down and go back to listening to "The Pinkprint Freestyle." What else is there to do?
(Via TMZ)