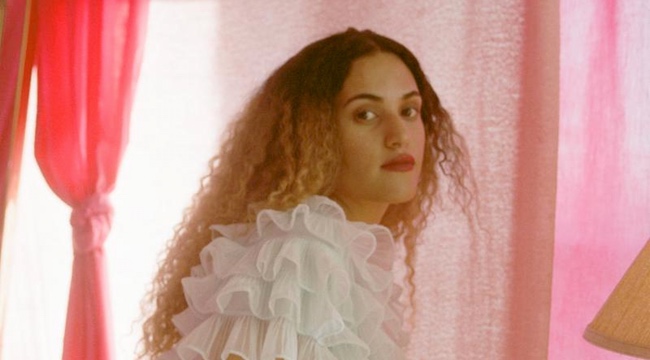 Back in April, when Empress Of (real name Lorely Rodriguez) shared a pair of new songs ("Trust Me Baby" and "In Dreams"), it wasn't clear when her next album would be on the way, although those tracks were a promising sign. Today, there's official news: The sophomore album from Empress Of, Us, will be out on October 19 via Terrible Records. "Trust Me Baby" is on the tracklist, and now she's offered another taste of the record with "When I'm With Him," a funky song that shows her versatility both musically and linguistically: Like the aforementioned tracks, there are bilingual English and Spanish lyrics here as well.
There's already a clear contrast between Us and her previous album, 2015's Me, which is evident just by looking at the titles. She previously told Zane Lowe about working with collaborators on the album, saying, "I've usually produced all my music myself, but you know, life is too short, and being by yourself in a room for all your career is not something I want to do. But I do like controlling everything. I will always have the last word, but it's just more fun when there's other people in the room."
Listen to "When I'm With Him" above, and below, find the Us artwork and tracklist, as well as Empress Of's upcoming tour dates.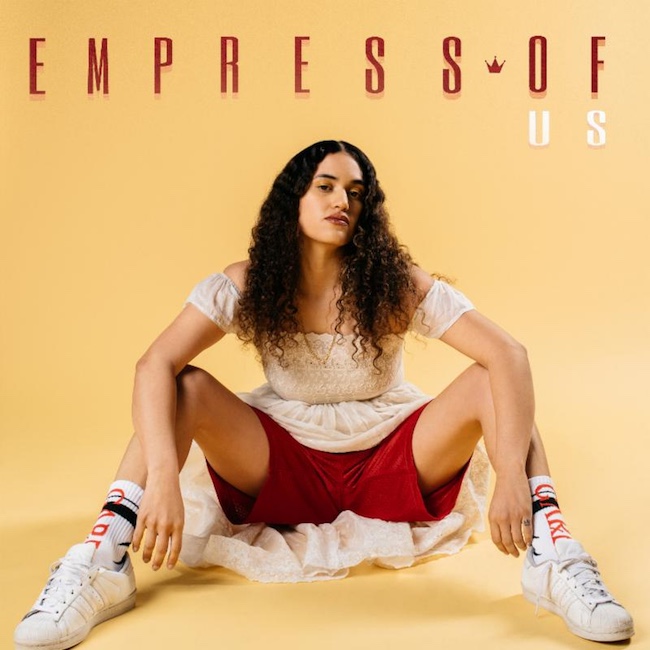 1. "Everything To Me"
2. "Just The Same"
3. "Trust Me Baby"
4. "Love For Me"
5. "I Don't Even Smoke Weed"
6. "Timberlands"
7. "I've Got Love"
8. "All For Nothing"
9. "When I'm With Him"
10. "Again"
08/22 — San Diego, CA @ The Observatory North Park*
08/23 — Santa Ana, CA @ The Observatory*
08/24 — Santa Ana, CA @ The Observatory*
08/25 — Los Angeles, CA @ The Novo*
08/27 — San Luis Obispo, CA @ Fremont Theatre
08/29 — Santa Cruz, CA @ The Catalyst*
* with Mura Masa
Us is out 10/19 via Terrible Records. Pre-order it here.