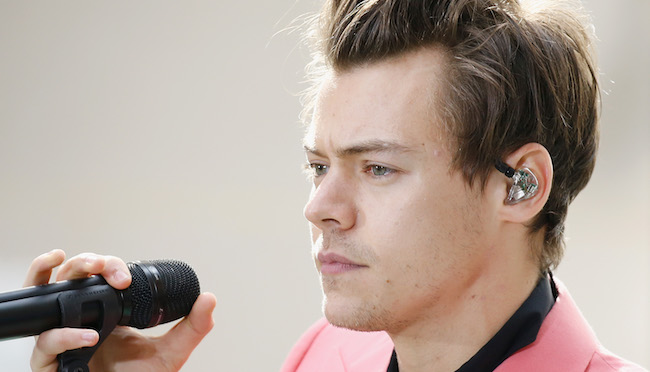 In the wake of so many different revelations coming out in regards to sexual assault in the music world and beyond, some still seem to not be able to grasp the simple concept not to touch other people. During a performance at the Hollywood Bowl for We Can Survive, a cancer benefit also featuring Lorde, Khalid, Sam Smith, Pink, Kesha, and more, former One Direction member Harry Styles had his crotch grabbed by a fan. The assault came amidst an instrumental section of "Kiwi," one of the standout tracks from his debut solo album, when Styles kneeled at the front of the stage.
As is normal for his shows, his proximity to the crowd near the front of the stage prompted enamored screams from the fans crammed to the front of the barrier and, as revealed in a video posted to Twitter, one hand shot through the pack straight to Styles' crotch and began grabbing. In the video, Styles visibly screams, slams the hand away and retreats away from the edge of the stage, looking shaken. Check out the video below, and remind yourself to never do this to anyone.
This incident comes not long after a stage crasher tried to kiss Molly Rankin of Alvvays in the middle of their set. Please don't do this, either.