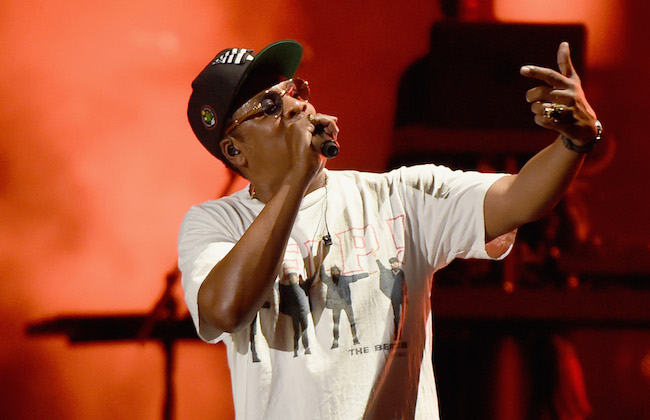 According to UK newspaper Metro, Jay-Z turned down a possible halftime performance at next year's Super Bowl, despite rumors that he'd be gracing the 50-yard line with Justin Timberlake.
An insider told The Sun newspaper: "Lots of people have been saying Jay will perform with Justin Timberlake, but it is simply not the case. He has enough songs to create an incredible performance but he really has no plans to do the half-time show."
As of now, no other performers have been tabbed to hit the stage after Lady Gaga's patriotic performance of "Bad Romance" at this year's Bowl. Previous performers have included Bruno Mars, and Beyonce's show-stopping, politically-charged performance last year that sparked numerous complaints of "racism" from people who probably don't see the irony as they fly Confederate flags from their pickups.
But maybe Jay just doesn't have the time to prepare for an elaborate Super Bowl performance; after all, he was too busy to get his haircut for Rihanna's black tie Diamond Ball fundraiser, so all the planning and rehearsals probably wouldn't fit into his tight schedule. That time would probably be better served scheduling in a serious sit-down with Kanye West to patch up their recent disagreements, because as Jay put it, "Nobody wins when the Family Feuds."
There is some speculation that the real reason Jay turned down the NFL is due to his support of Colin Kaepernick's protests, which he voiced publicly during his set at The Meadows Festival just last week. Someone at the NFL may want to look into that before they pitch Jay for 2019.