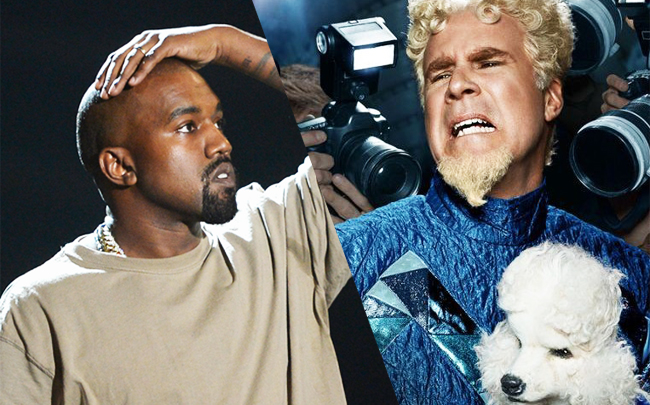 Critics have not been kind to Zoolander No. 2. The follow-up to Ben Stiller's cult classic about the world of male modeling currently has a 23% percent fresh rating on Rotten Tomatoes. On our end, the movie was bad enough to receive an analysis of why it failed from Vince Mancini and a thinkpiece on gratuitous celebrity cameos from Mike Ryan. But the movie has at least one big-time critic on its side: Kanye West.
Kanye admitted on Twitter that he's seen Zoolander 2 twice and considers Will Ferrell to be a living god.
While we all know that Will Ferrell is a treasure, perhaps a loathed retread of a beloved comedy is not the hill to die on. Kanye pressed on by saying that Ferrell had reached "Bruce Lee status" with his latest movie. That might seem like an odd comparison until you consider Mugatu's stance on martial arts.
Will Ferrell wasn't the only high point of Zoolander 2 for Kanye. He also took a moment to shout out the art direction of the low-budget comedy.
Maybe the second Zoolander will see a change of heart on the part of critics much in the same way that the original did. After all, Kanye's seen this sort of thing first-hand with his sad robot opus 808s and Heartbreak. Maybe he knows something that the vast majority of paid critics just don't (or maybe he's still buzzing on that wave of retro gaming positivity.)