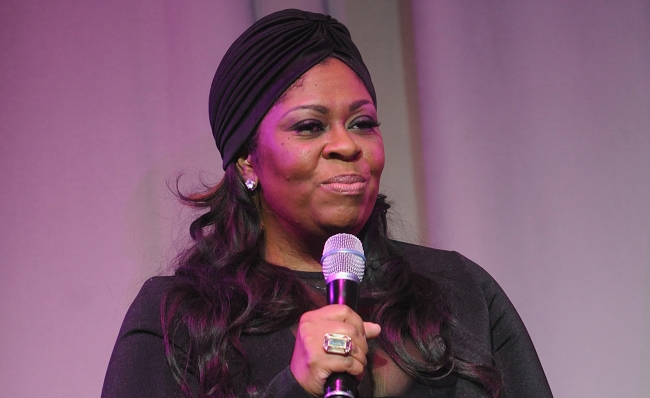 The fallout from gospel singer Kim Burrell's homophobic rant in a Houston church continues. Days after the singer was booted from a performance on Ellen, Burrell has been removed from her own show. Burrell and her radio program "Bridging The Gap" have been removed from the lineup at Texas Southern University's radio station WTSU.
The university revealed that the show — which has been running since June — would no longer be welcome on their airwaves.
"The Kim Burrell show is no longer airing as part of KTSU Radio programming," TSU wrote in a statement.
The cancellation is the latest recrimination against Burrell following a rant in which she called gay people "perverted" and implied that they will die in the new year. Pharrell — who was scheduled to appear alongside Burrell on Ellen — instead used his time to counter the hateful rhetoric of her video.
"There's no space, there's no room for any kind of prejudice in 2017 and moving on," Pharrell said. "We all have to get used to everyone's differences and understand that this is a big, gigantic, beautiful, colorful world, and it only works with inclusion and empathy. It only works that way."
Janelle Monae — star of the movie Hidden Figures that she, Pharrell and Burrell were going on Ellen to promote — also spoke out against Burrell's words.
"I will rejoice when folks stop thinking they are God, Jesus' assistant, picking and choosing what 'sins' are acceptable in the Bible, and using the Bible as a whip!" she wrote on Instagram. "We can't afford anymore tearing down of our shared humanity."