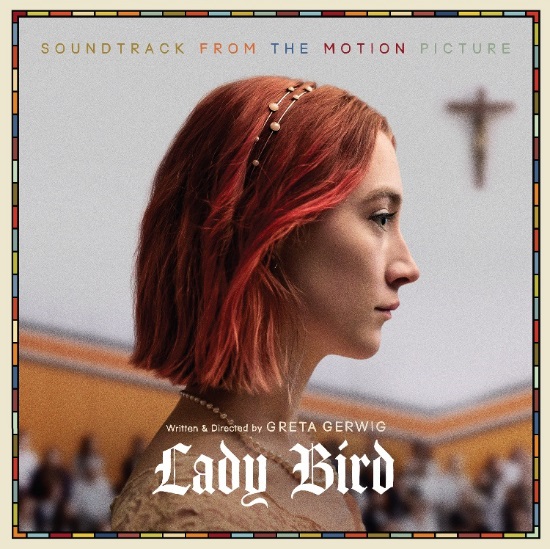 Greta Gerwig's Lady Bird took the world by storm late in 2017, becoming the highest-rated movie in history on the Rotten Tomatoes Tomatometer, and just last week took home the Golden Globe for Best Motion Picture — Musical Or Comedy. Now, the film's eclectic soundtrack has received an official release.
After seemingly getting permission from the artists themselves to have their music included in the movie, the soundtrack features tracks from the likes of Dave Matthews Band, Ani DiFranco, and Alanis Morissette. Additionally, some of the film's key lines will be included as quick interludes between songs. Check out the full tracklist below.

1. "Prayer of St.Francis" +
2. "Hand in My Pocket" – Alanis Morissette
3. "Little of Your Love" – HAIM
4. "Panis Angelicus" – Adolf Fredrik Girls Choir
5. "It's given to me – by me" +
6. "Days of Steam" – John Cale
7. "As We Go Along" – The Monkees
8. "Center of Attention" +
9. "Overture (from "Merrily We Roll Along")" – Original Broadway Cast and Orchestra
10. "Crash Into Me" – Dave Matthews Band
11. "Happy Birthday" – Altered Images
12. "City College" +
13. "Snoop Dog, Baby" – Reel Big Fish
14. "Always See Your Face" – LOVE
15. "Waltz of the Flowers" – St. Louis Symphony
16. "This Eve of Parting" – John Hartford
17. "Wrong Side of the Tracks" +
18. "Little Plastic Castles" – Ani Di Franco
19. "Tha Crossroads" – Bone Thugs-N-Harmony
20. "Rosa Mystica" – The University of Notre Dame Folk Choir
21. "Let's Just Sit" +
+ Audio taken from the film Lady Bird
The digital version of the soundtrack is out today, while CDs will be available on 2/2 and a 2xLP vinyl will follow just a month later on 3/16. Stream it now here, and pre-order a physical copy here.