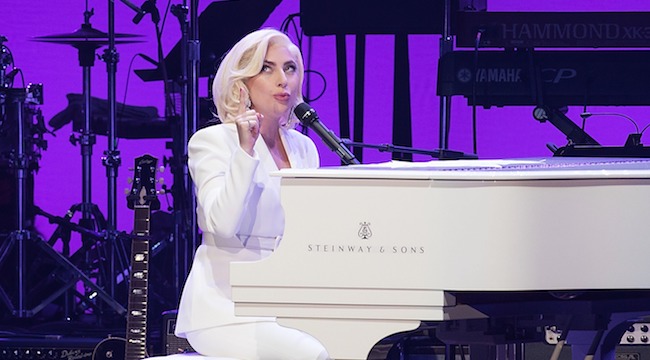 In 2014, Lady Gaga and Tony Bennett teamed up for Cheek To Cheek, an album of jazz standards that showed off a different, non-pop side of Gaga. Aside from the aforementioned two, there were plenty of other musicians involved with the record, and now Gaga has collaborated with one of them again. Trumpeter Brian Newman performed on the album, and on his new release Showboat, he recruited Gaga to lend her vocals to a rendition of Nina Simone's "Don't Let Me Be Misunderstood." Much like Cheek To Cheek, this cover is faithful to the original jazz context of the song, meaning it's a warm and evocative performance.
Newman said of the collaboration:
"'Please Don't Let Me Be Misunderstood' was on a short list of songs we wanted to record with LG. Our choices of how to arrange this song and every song always stays true to our original sound as a band. While steeped in the tradition of the Great American Songbook, at the same time we are pushing the boundaries of the music we know and love. LG makes that very easy for us because of her great range and vast knowledge of the music. We didn't want to do what was already done and make it our own. This definitely shines on this track and I'm excited for everyone to hear it!"
Listen to Gaga and Newman's cover of 'Don't Let Me Be Misunderstood' above.