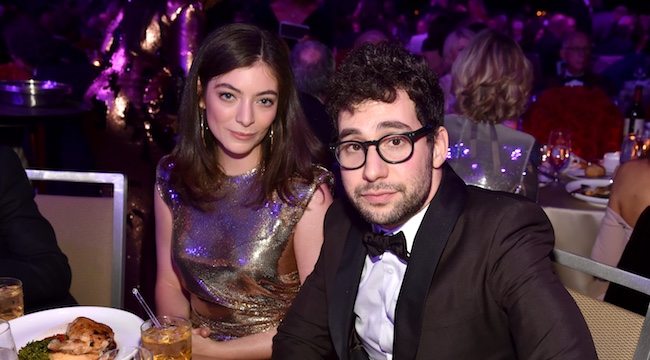 At the start of this year, Jack Antonoff and Lena Dunham ended their relationship, which had lasted for over five years. Their split was described as amicable, but there were rumors that Antonoff had cheated on Dunham with Lorde, with whom he worked on Lorde's 2017 album Melodrama. There was even a viral fan-made PowerPoint presentation in support of the theory that circulated a few months ago. Now, Dunham is the focus of a new profile from The Cut, and in it, she addresses Lorde's potential role in her and Antonoff's break-up.
Dunham said she was actually a fan of the PowerPoint presentation, saying, "Actually, I completely respect this girl, because she did a very good job and she was very funny." Then she went on to address the situation more directly, saying that ultimately, she doesn't believe anything happened between Antonoff and Lorde (whose real name is Ella Yelich-O'Connor):
"It was so embarrassing. It was awful because I felt like a weird… I don't think anything happened between them. I can never know someone else's life. I have never spoken to Ella about it. We haven't talked since Jack and I broke up. It was awful, and I couldn't do anything about it except trust that what he was saying to me was true."
Read the full piece here.