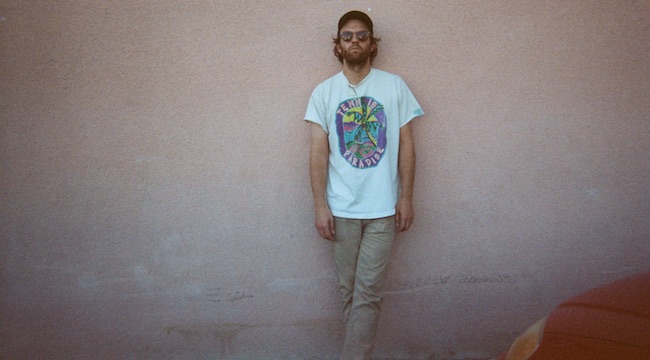 Lens Mozer is a new LA-based project that splits the difference between dream pop and hypnotic indie rock on their debut album, Don't Stop, which is slated to be released in January 2019. Today we're sharing the third single off the record, "I Wanna Love You," which follows up "All My Friends" and "Cut My Heart In Two," the latter of which also made our indie column recently.
This new track, however, deserves a breakout post of its own, building from an itchy back beat and a buzzy guitar intro into a set of soaring, hopeful vocals that unfurl the mixed messages of hope and fear that always accompany new relationships. Shot through with summertime nostalgia and the impossible, enormous feelings of a new love, the single displays Lens Mozer's ability to mesh psychedelic Beach Boys-style harmonies with driving guitar and gauzy synths. Listen below:
What really makes the track stand out, though, is how it captures the exisential longing that trails along behind every love story — whether it's fulfiled or not. This song might have a happy ending, or maybe it doesn't, but the powerful possibility of what those feelings bring is tied up in every note. Listen above and keep an eye out for this dreamy indie band's future.
Don't Stop will be out January 2019 via Plastic Jurassic. Pre-order it here.