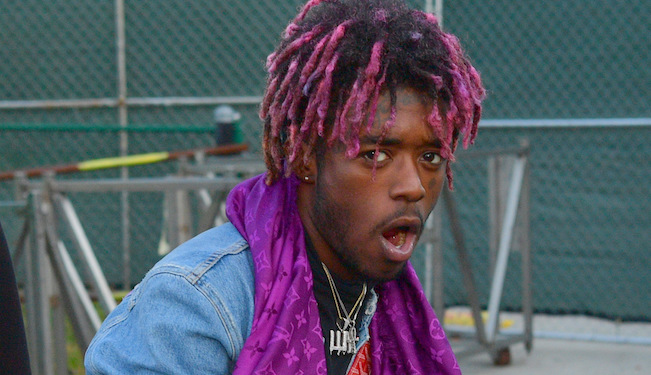 Most major cities have some form of urban dirtbike culture. It's very much a thing. But only a few cities are actually known for it outside their own city limits, namely Baltimore and Philadelphia. Philly's own Lil Uzi Vert found himself in trouble with the law recently, when he tried to import some of that dirtbike love to the streets of Atlanta. The "Money Longer" rapper was arrested after leading police on a high-speed dirtbike chase that netted him several traffic violations, and a reckless driving charge, among others.
According to TMZ, Vert was riding through the city on the night of December 13, without any lights or helmets. The police say that Vert crossed five lanes without signaling, rode on the sidewalk and led the cops down several one-way streets in the wrong direction before wiping out. After crashing, Vert tried to escape on foot but was quickly caught. He's out now on $6,500 bond.
Lil Uzi Vert is like a living cartoon character, so it's impossible for him to be more on-brand than running from police on a dirtbike. For a look at Lil Uzi Vert repping Philly that doesn't end in handcuffs, check out this clip of him riding quads with Offset from September.
For more Vert, check out our recap of his high-energy Made In America set.