Lil Wayne's first album, Tha Block Is Hot, came out nearly 24 years ago. That means the New Orleans rap legend has been in the game longer than most of the current crop of hip-hop hitmakers has even been alive. When you consider the sheer number of songs that he's released since then, it's no wonder he's admitted to Googling his own lyrics. It's probably a lot to have to remember — especially when he spends so much time performing live.
With his Welcome To Tha Carter Tour kicking off next week, fans might be curious which of his songs he's most likely to perform. With so much material to choose from, predicting what songs from which albums make onto his setlists seems like a herculean task — if not outright impossible — but we can look at what songs he's been performing the most in the past to make some educated guesses. Fortunately, Setlist.fm has been keeping track of those. Here, we'll take a look at which songs from Wayne's albums are his most (and least) performed live, and perhaps by the end, we'll have a better idea of which Weezy F. Baby faves he'll play on tour.
Tha Block Is Hot
Most played: "Tha Block Is Hot"
Least played: "Intro"
This one's easy enough; Wayne really only plays two tracks from his 1999 debut. The title track is an obvious inclusion, given its one of the tracks that basically made his career. The album's intro, which is merely a spoken word hype track featuring appearances from his Cash Money Records upperclassmen Mannie Fresh and Birdman, hasn't found its way into too many of Wayne's setlists which is unsurprising. "Tha Block Is Hot" has its fans, but it isn't anywhere near one of his more popular tracks, however important it is to his overall growth.
500 Degreez
Most played: "Get That Dough"
Least played: "Get That Dough"
Another early career benchmark for Weezy, "Get That Dough" has since been overshadowed by his voluminous output in the years after its releas.
Tha Carter
Most played: "Go DJ"
Least played: "I Miss My Dawgs"
Tha Carter
is where Wayne's career really started to take off and he began developing his reputation as one of the stronger lyricists and better hitmakers of the Cash Money roster. Second single "Go DJ" is a prime example of one of his early monster hits, and his first high-charting Billboard song, peaking at No. 14. It wound up being his most successful single until 2008's "Lollipop." Meanwhile, "I Miss My Dawgs" is a more heartfelt album cut, which explains why he rarely plays it.
Tha Carter II
Most played: "Hustler Musik"
Least played: "Tha Mobb"
If the first entry in Wayne's Tha Carter series was the starting point for his rapid ascent, the second was the straightaway that gave him the room to really open up the engine. It's also notable for being the first time he called himself the "Best Rapper Alive" — which he set out to prove with fan-favorite hits like "Hustler Musik," "Fireman," and "Money On My Mind." However, it was the straightforward lyrical delivery of "Tha Mobb" that first established what a motivated Lil Wayne could accomplish.
Tha Carter III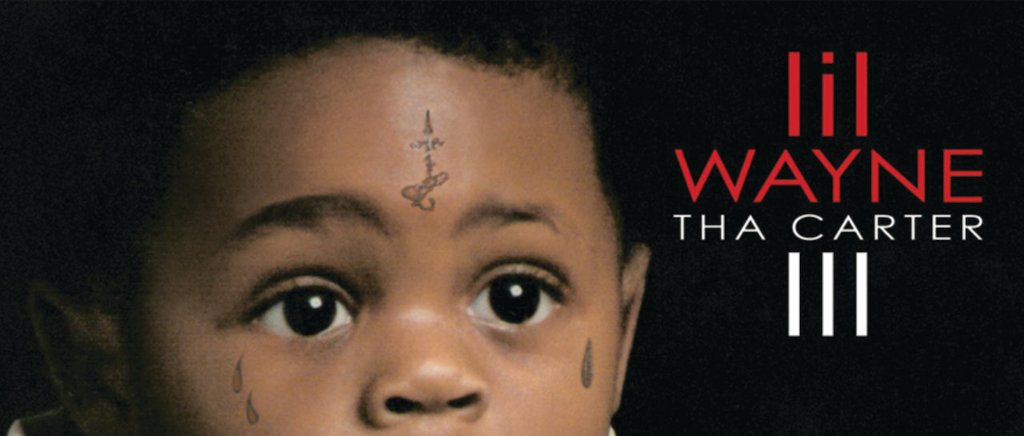 Most played: "A Milli"
Least played: "Tie My Hands"
In between Carters, Wayne went on an absolute rampage on mixtapes, dropping a truly unreal number of singles direct to blogs in the three years between that might go unmatched forever. That mixtape run culminated with "A Milli," which Wayne's signature hit to this day. Oddly enough, it was only his second-highest charting song, peaking at No. 6 on the Hot 100, but it was undeniable in the streets. For rap fans of multiple generations, it's unofficially dozen-times diamond. While Setlist.fm has "Pussy Monster," a mixtape track, as the least performed song from this album, that would actually be "Tie My Hands," the moody recollection of Hurricane Katrina's devastation in his hometown.
Rebirth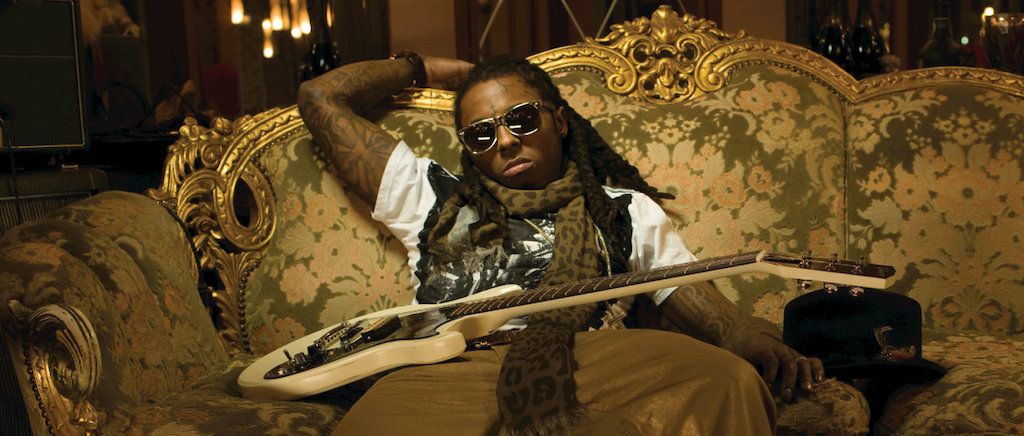 Most played: "Drop The World"
Least played: "Runnin"
Rebirth arrived at a time Lil Wayne appeared to be finding himself musically, leading to lukewarm reviews and a sense that Wayne needed reinvention less than he needed to refocus on what worked. Still, it was the album that spawned "Drop The World," his lauded collaboration with Eminem. The song wisely stayed away from the stilted rap-rock that defined the rest of the project, which explains why it still has enough heat to make it into his setlists.
I Am Not A Human Being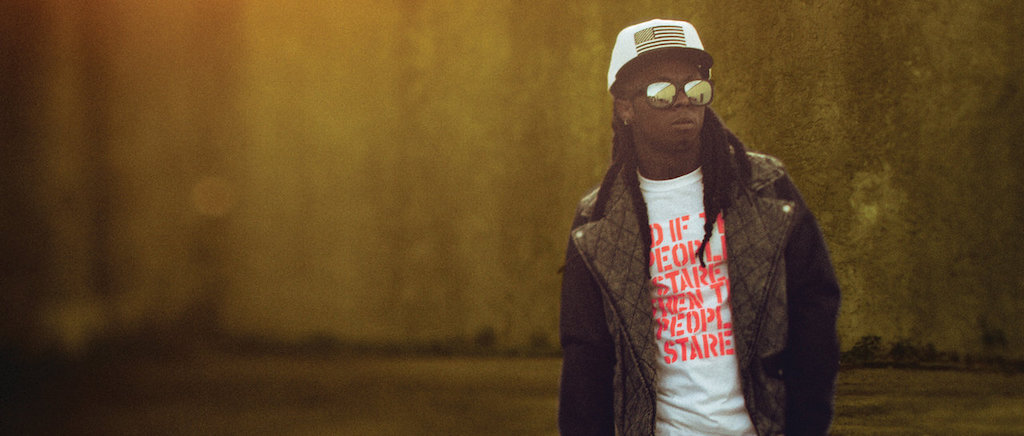 Most played: "Right Above It"
Least played: "With You"
Wayne's next album helped him bounce back, even as he did a stint in prison for illegal gun possession. Fortunately, this was right around the time Drake joined the Young Money roster, giving it an added boost thanks to the popularity of Wayne's protege, who also appeared on the album's highest-charting single. The two rappers often bring the best out of each other, so it likely helps that this fact produced one of Wayne's stronger verses that stands up well on its own when Drake can't perform with him.
Tha Carter IV
Most played: "6 Foot 7 Foot"
Least played: "President Carter"
If it ain't broke, don't fix it. "6 Foot 7 Foot" is best known as a kind of "A Milli" redux, but that doesn't stop it from being one of Wayne's more memorable tracks from the second half of his career. While it doesn't reach the lyrical heights of "A Milli," it does stand out as a high point of Wayne's discography — it doesn't hurt that it peaked at No. 9 on the Hot 100. Meanwhile, "President Carter" has made sparing appearances at his shows, but probably never was sticky enough to stay in rotation.
I Am Not A Human Being II
Most played: "Rich As F*ck"
Least played: "God Bless Amerika"
The third and final single from Wayne's 2013 album peaked at No. 38 on the Hot 100, courtesy of a beat by T-Minus and Nikhil Seetharam — frequent Drake collaborators — and an appearance by 2 Chainz. This was likely the origin of the two rappers' creative chemistry, which later led to the release of a full joint album, Collegrove, three years later — and teases of a second installment, due for release later this year. Expect to see this one in any joint tours that may spawn from this release.
FWA
Most played: "I'm That N****"
Least played: "Thinking Bout You"
FWA, or the so-called Free Weezy Album, occupies an interesting space in Wayne's catalog. Released exclusively on Tidal in 2015, it was meant to commemorate Wayne's break from Birdman's Cash Money imprint, but since his contract was apparently effectively still in limbo at the time, no singles were released and little to no promotion was done on the album's behalf. It was eventually released to Apple and Spotify on its five-year anniversary but with a number of tracks removed or changed over clearance issues. It shouldn't be any surprise Wayne barely performs it.
Tha Carter V
Most played: "Uproar"
Least played: "Used 2"
Wayne's first proper release after leaving Cash Money was fittingly a return to the series that stamped his "GOAT" status and its "Special Delivery"-sampling hit "Uproar" helped to once again elevate Weezy to hitmaker status. Landing at No. 7 on the Hot 100 and earning double platinum certification, "Uproar" proved that the turbulent time spent hashing out his legal issues hadn't dulled Wayne's pen skills (so much as you can call them that with Wayne's method of punching in freestyles) at all.
Funeral
Most played: "Dreams"
Least played: "Dreams"
Given Funeral, Wayne's most recently released album, dropped just ahead of a global pandemic shutting down live entertainment for two years, it's probably fine that he hasn't really had any opportunities to showcase any of the tracks from it. He may well do so on his upcoming tour. (He's also got no fewer than three projects in the works at the moment, so he could bypass Funeral altogether to preview those as well).
Here are Wayne's most-played songs live, according to Setlist.fm:
1. "A Milli"
2. "Lollipop"
3. "Mrs. Officer"
4. "I'm Goin' In"
5. "Go DJ"
6. "Steady Mobbin'"
7. "6 Foot 7 Foot"
8. "Got Money"
9. "John"
10. "Drop The World"
Going down the list, it's pretty clear that Tha Carter III remains Wayne's favorite album to perform, while Rebirth joints like "Drop The World" and "John" appeal to a broad audience (I will withhold judgment). And, of course, a Drake song is definitely going to show up. Wayne's got an utterly massive (and growing) catalog, though, so nothing should come as a surprise when he hits the stage.