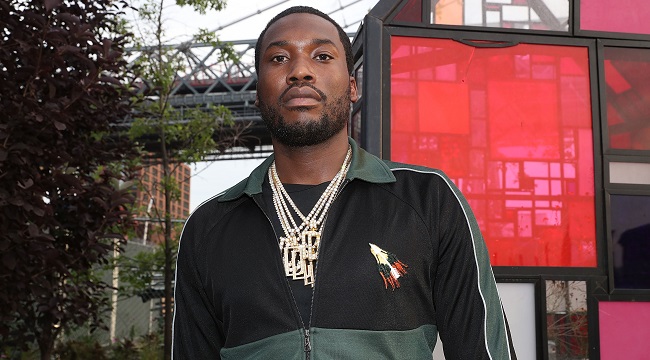 In the wake of being denied a new trial, Meek Mill and his legal team are continuing the fight to get controversial Judge Genece Brinkley off of his case. Meek's lawyers had previously petitioned the Pennsylvania Supreme Court to remove Brinkley from the case due to a collective belief that she was "enamored" with Meek, but the request was denied. They're now trying to remove Brinkley, because, as Meek's legal team stated via e-mail she acted "like a prosecutor, not a judge" during his recent evidentiary hearing. They cited her "hostile" cross-examination of Philadelphia Lawyer Bradley Bridge, who previously wrote an affidavit noting the exceeding rarity of Brinkley's request for an evidentiary hearing.
They also allege that she laughed at Bridge's testimony, and criticized the Philadelphia District Attorney's office for their handling of Meek's case. Philadelphia DA Larry Krasner agreed with Meek's legal team that the 31-year-old rapper deserves a new trial due to the sole witness in his case being a corrupt cop who may have framed Meek and lied about having a gun pointed at him.
The filing is the latest juncture in a case that seemed headed for a simple resolution when Meek was freed in May, but continues to twist and turn, largely due to the persistence of Brinkley.