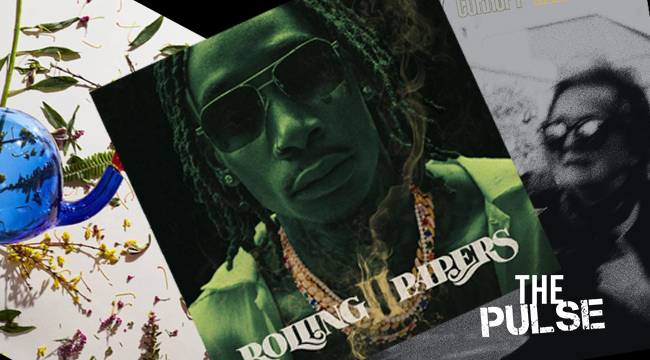 The Pulse is the Uproxx Music guide to the best new albums, mixtapes, and other music releases that matter this week. Find our complete list of the records coming out in July here.
Not many bands can get a mainstream audience excited about 10-minute post-metal songs, but Deafheaven is one of them, and their new record is filled with more than a couple of those. Wiz Khalifa is also back with a lengthy new effort, a 25-track project with a ton of collaborators, including fellow marijuana enthusiast Snoop Dogg. Meanwhile, this week also got exciting new albums from Dirty Projectors, DJ Shadow, and a pair of alt country legends: Cowboy Junkies and The Jayhawks.
Deafheaven — Ordinary Corrupt Human Love
Deafheaven gives songs the time they need: Four tracks here are over ten minutes long. This results in a record of epic post-metal with plenty of time for moments both loud and quiet, intense and serene. Read our review of Ordinary Corrupt Human Love here.
Wiz Khalifa — Rolling Papers 2