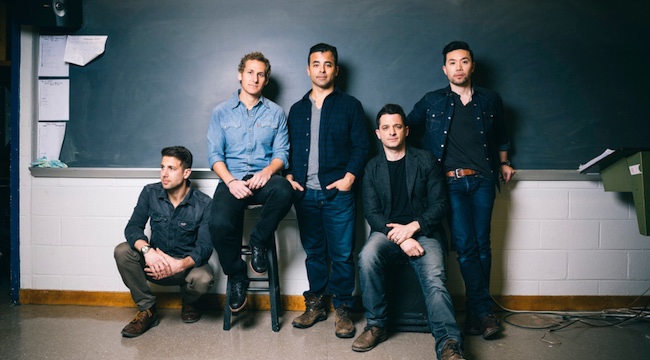 Viewers of the 2018 Winter Olympics in Pyeongchang, South Korea have noticed by now that Russia isn't technically there this year, and that's due to a massive doping scandal. Russia hasn't been entirely shut out of the Olympics, though, as Russian athletes are still competing at the games as the "Olympic Athletes from Russia."
The natural abbreviation for that is O.A.R., which music fans also know as the alternative rock band of the same name that's been around for over 20 years now. Of course, the band has caught wind of this, and they're pretty excited about it. The band's Marc Roberge said in a recent interview with Mashable that he figured his band's name would get a new meaning, but that he didn't think it would become as big a deal as it's been:
"When the games started the phone calls started coming in, the emails, the texts — now to the point where every single morning I have a funny run-in with somebody about it. It's grown into this thing, but it's hilarious, it's awesome, and I love it."

He added that it's pretty sweet to hear Olympic commentators saying the band's name a bunch of times daily, and joked, "I'm trying to enjoy it, and we're athletic by proxy now at this point. […] It's the most coverage we've had ever." The timing is also great for the band, since they just released "Just Like Paradise" — a summery, reggae-influenced new single — a few days ago.
Roberge also said that the Olympics hold a special place in his heart: "As a group we're huge sports fans, we've always toured the country and visited a lot of different sports teams. The Olympics is a huge event. I have memories my whole life watching with my family and now I do it in the mornings with my own kids."
It's also worth noting that the band wrote an original song for the 2015 Special Olympics and performed it at the opening ceremonies. Watch that performance by the new unofficial official band of the Olympics below.