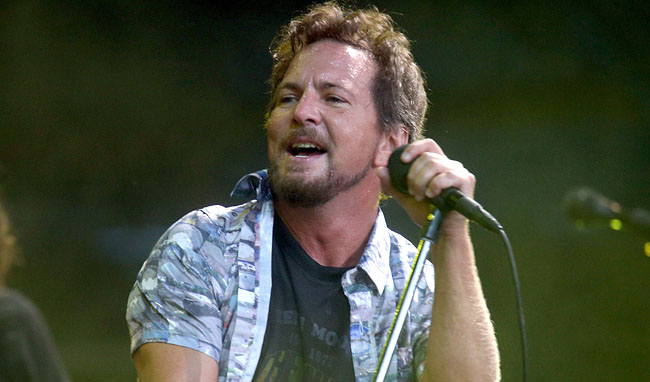 Over the past three decades, Pearl Jam have earned a reputation for being one of the best, and most eclectic live bands in the entire world. They typically perform three-hour long, marathon shows filled with a wide variety of grunge-era classics, fan-favorite deep cuts, and yes, some of their favorite cuts by contemporaries and influences alike. This week, Pearl Jam is back home in Seattle, playing a pair of shows in the home of the Mariners, Safeco Field for upwards of 40,000 fans a night, and they are seemingly pulling out all the stops, loading the set list with covers from some of the greatest rockers of all-time.
Midway through the show, lead singer Eddie Vedder dedicated a take on the White Stripes classic "We're Going To Be Friends" to the teachers that schooled the band's children. "Between the fellas in the band we have 10 kids between us," he said. "We have two special teachers that my kids brought tonight that I wanted to allow them some notoriety and some applause and some recognition from their fine group of neighbors here in Seattle. And I'd like to play this for them, borrowed from my friend Jack."
In addition to the White Stripes, Pearl Jam also tackled their old buddy Neil Young's immortal "Rockin' In The Free World," and "Throw Your Hatred Down," as well as some of The Beatle's "Help," Little Steven's "I Am A Patriot," Brandi Carlile's "Again Today," and Pink Floyd's "Comfortably Numb." That last one would've been very familiar for Vedder, having played the song with Roger Waters himself during that latter's show in Chicago just last year.
You can check out some footage from Pearl Jam's blowout gig in Seattle below.