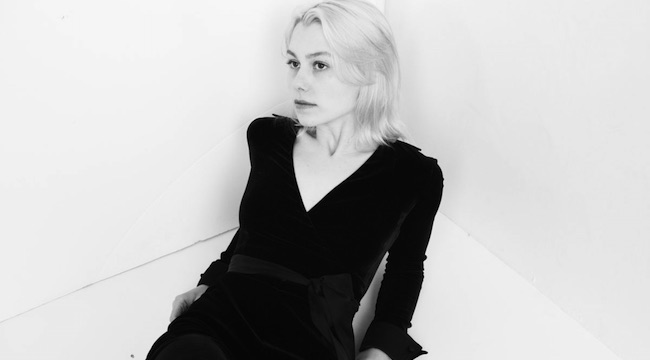 Today marks one year since Tom Petty passed away, and the tributes have been plentiful, including a new anecdote from his biographer. Petty's death has left a giant hole in the music world that fans and musicians alike are still trying to fill. And with every new cover or interpretation of Petty's music comes a new way for his legacy to be considered.
Rising Los Angeles songwriter Phoebe Bridgers has been paying Petty homage frequently in live concerts this year, and the song that she has been playing now has a studio release. "It'll All Work Out" was originally released by Petty in 1987, but Bridgers version is far more plaintive, with Petty's jangle removed in favor of a somber, reflective tone. The release is included in a new deluxe digital version of Bridgers' debut album, Stranger In The Alps, which also comes out today. In addition to the Petty cover, the new incarnation of the album also offers up a demo of her most upbeat song, "Motion Sickness"
Listen to Phoebe Bridgers cover Tom Petty's "It'll All Work Out" below and look for Bridgers' next big project, Boygenius, coming out November 9 on Matador. Boygenius is a collaboration with fellow up-and-coming songwriters Julien Baker and Lucy Dacus.