Everyone has an opinion on Kim Kardashian's 1,200th nude. Chloe Grace Moretz, Miley Cyrus, Piers Morgan and even Bette Midler have all shared their thoughts on Kim K's internet-breaking stunt. Now it's outspoken singer Pink throwing her two cents into the ring.
Tuesday night, Kim penned an essay that said sharing her naked photos with the rest of the world is her way of embracing her sexuality and feeling empowered. But Pink seems to think it's all a crock of crap. The "Don't Let Me Get Me" singer shared some thoughts on Twitter that many are perceiving to be a shady response to Kim's "I'm empowered by my nudes" thoughts.
"Shout out to all of the women, across the world, using their brains, their strength, their work ethic, their talent, their 'magic' that they were born with, that only they possess," Pink wrote in her open letter. "It may not ever bring you as much 'attention' or bank notes as using your body, your sex, your tits and asses, but women like you don't need that kind of 'attention," she continued.
Pink went on to encourage women to resist the urge to attention whore, also writing, "In the quiet moments, you will feel something deeper than the fleeting excitement resulting from attention, you will feel something called pride and self respect. You'll never have to make silly excuses for yourself."
The encouraging letter left many reminding Pink of all those times she herself has shown a nipple or two.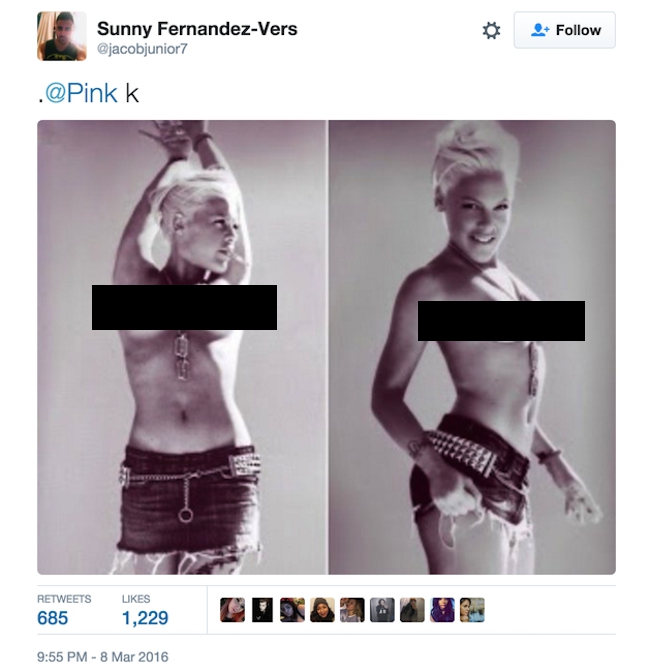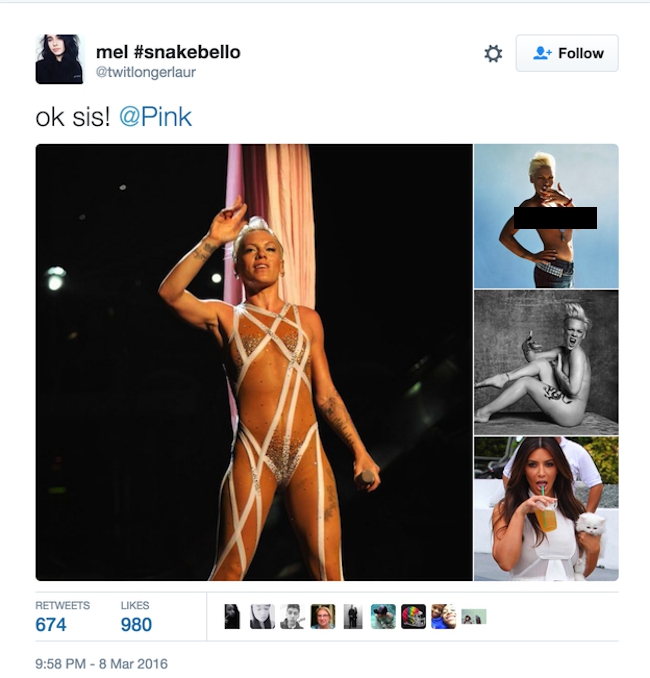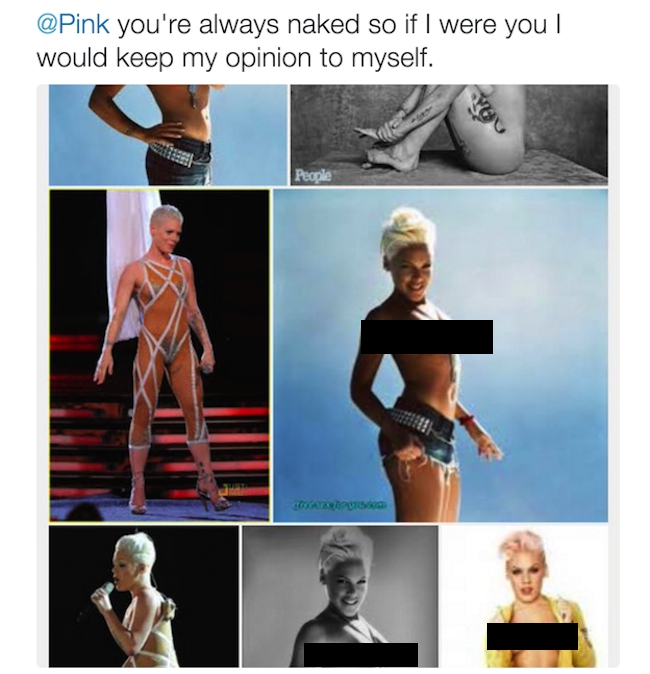 It's really not nice to throw rocks when you're living in a glass house. Nobody would've even heard of Pink or her silly music if it wasn't for her own nudes in magazines.
Now Watch: Kim Kardashian's Nude Selfie Ignites A Twitter War