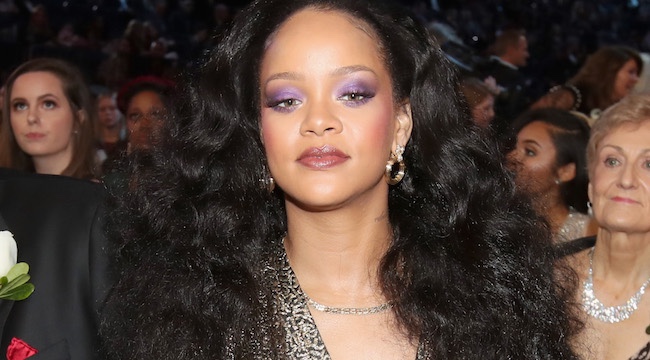 Rihanna has been doing it all lately. She launched her Fenty Beauty cosmetic line to much praise, she partnered with Puma, she's starring in the upcoming Ocean's 8 film, and yesterday, she revealed her Savage X Fenty lingerie line will be dropping May 11, as a subscription service
Though RiRi's straight up killing the entrepreneurial game right now (she was also recently named one of Time's 100 most influential people), her fans are getting a little restless for something they haven't gotten from the singer in a while: New music.
While the response to her lingerie launch news was mostly positive, some members of Rihanna's Navy took to her Instagram comments to give their thoughts on her recent business ventures. "We want fenty MUSIC," one fan wrote, to which Rihanna replied: "She coming sis!"
Another fan made a jab at the pop star, commenting: "Did u forget about your music career?" Rihanna countered back with, "HOW! Y'all would never let me Lolol."
Though these fans are coming off as a little aggressive, it is important to point out that Anti came out nearly two and a half years ago. Check out the comments below, and keep your ears peeled for some new Fenty Music.