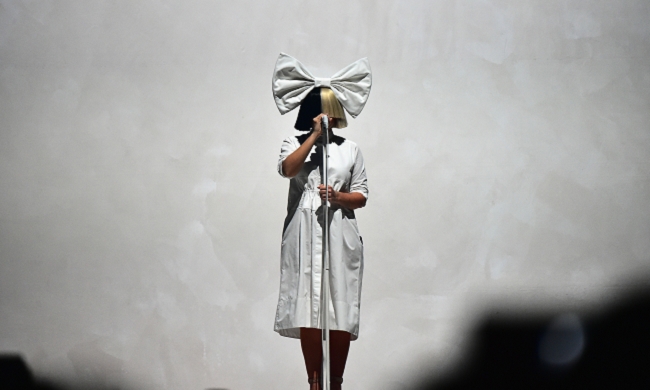 A collaboration between Pink and Sia carries with it certain expectations. Pink has never met a line that she didn't like to deliver like a bullhorn and Sia has had us all shredding our voices since the nation tried to swing from the chando-lii-IIII-eers. The two of them meeting up seems like it would be three minutes of audio red-lining. But that's not what we get on "Waterfall."
We probably owe the uncharacteristically low-key sound of this new single to production team Stargate — who have made their biggest hits via rare moments of quiet on the radio playlist. Ne-Yo's "So Sick" and Beyonce's "Irreplacable" both bear their stamp as well as the dancehall-adjacent Rihanna hits "Rude Boy" and "What's My Name?" This new track falls somewhere in between the two sounds, laying Pink and Sia over a vaguely exotic drumbeat to go along with its jungle-based theme. Listen to it at the top.
The song is the first track with Sia out front that we've heard in a while, though she did have a hand in Katy Perry's disco-ball-debuted cut "Chained To The Rhythm." When she's not busy making hits, the songwriter turned pop star is out petitioning Kanye to stop including fur in his Yeezy fashion collections.