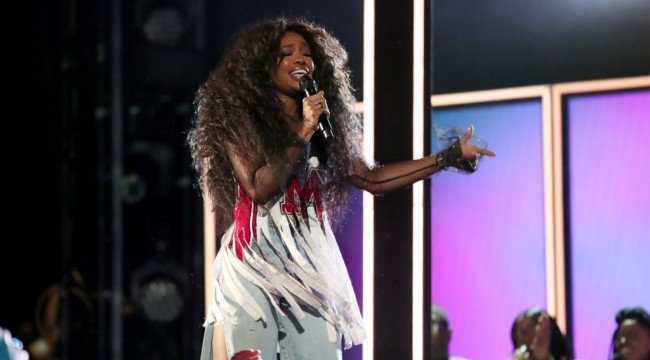 SZA's first proper full-length Ctrl dropped in a big way last summer, quickly catapulting the New Jersey singer-songwriter to superstardom and, ultimately, the Grammy stage, where she was nominated five awards and performed an impressive rendition "Broken Clocks."
In a new video posted to his Instagram, Solána Imani Rowe's father Abdul video taped himself listening to "Broken Clocks" in the car sporting a Ctrl tour cap, mouthing along to the lyrics before he is overcome with emotion. "Every time I hear this song, sweetie, I'm in tears," he says. "I love this song. I love your whole album but this is one of my favorite songs. Every time I hear this song, I'm in tears." Check out the video below.
https://www.instagram.com/p/BfrDEBnAOM0/?utm_source=ig_embed
After its upload, SZA retweeted the video, thanking her father for his unending love and support as she crafted what was undoubtedly one of the best records of 2017.
While her Black Panther collaboration with Kendrick Lamar currently sits at the top of the Billboard charts, SZA is already planning ahead for the summer. She has several festival appearances scheduled, including a headlining slot at the inaugural Blurry Vision Festival, which is set to descend on Oakland, California in mid-May.