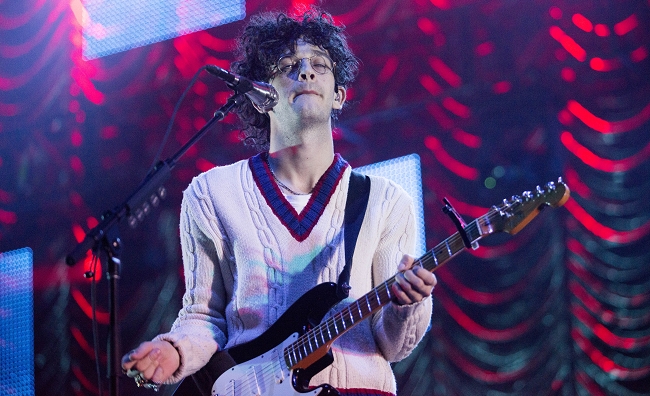 If you haven't been paying close attention, then hearing that The 1975 are headlining Madison Square Garden might seem like a bit of a shock. And a year or so it would have been. If the guys behind "Chocolate" suddenly found themselves playing the most-vaunted venue in the country, that definitely would be odd. But in the year or so since they broke through with their baby-soft debut, they've released a follow-up album full of genuinely great off-kilter pop tunes.
Matt Healy and Co. have been selling out venues since the release of (deep breath) I Like It When You Sleep, For You Are So Beautiful Yet So Unaware of It and racking up all sorts of critical praise, including a lofty spot on our list of the best pop albums of the year. And it looks like they're parlaying all that buzz and success into one massive show this June. The 1975 will headline MSG on June 1.
Pre-sale starts tomorrow (January 10) and tickets go on sale to the general public on January 14. All info about tickets, pre-sale or otherwise can be found here.
For a taste of what's changing hearts and minds toward the cause of The 1975, check out their weird-as-hell video for "Somebody Else."